RADIO SHOWS & MIXTAPES
Yes, you read that right, Silent Radio does have a radio show, and yes, we do get the irony of it.
We've been off air for over 2 years, but with the current situation we thought we'd give you some new shows and new music to listen to. Aren't we kind!
*****************
29/03/2014 with Bad Grammar & the makers of Being Frank: The Chris Sievey Story)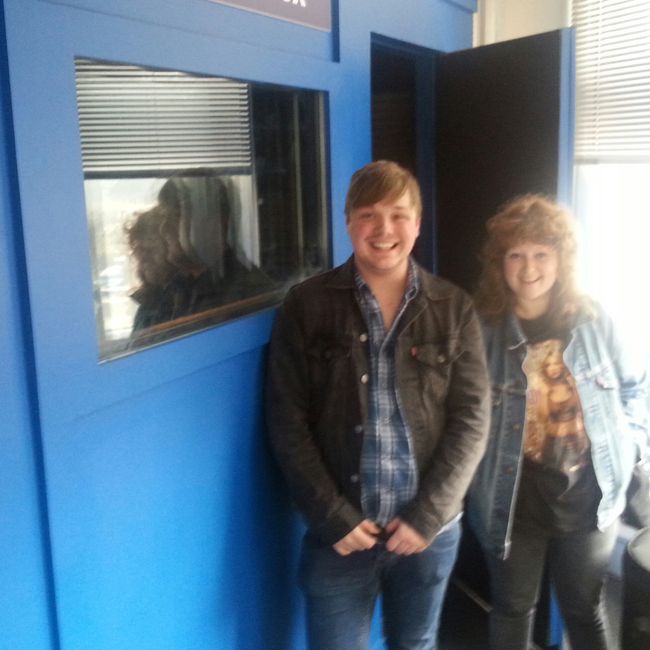 Guests on the show were Bad Grammar and Steve Sullivan & Dave Arnold (Director & Artistic Director of Being Frank: The Chris Sievey Story)

TRACK LISTING
Francios & The Atlas Mountains

- La Vérité /

Temple Songs

- Passed Caring /

Cloud Boat

- Carmine /

Bad Grammar

- Temper Temper /

Bad Grammar

- Stay Toned /

Slaves

- Where's Your Car Debbie /

Rhodes

- Your Soul /

La Luz

- Call Me in the Day /

Frank Sidebottom

- Medium Age Mutant Shopping Frank /

Frank Sidebottom

- Hey You Street Artist (live) /

The Freshies

- All Life Long /

Big Deal

- Dream Machines /

Young Knives

- White Sands /

The Hold Steady

- Big Cig /

The Voluntary Butler Scheme

- A Million Ways To Make Gold /

The Space Lady

- Major Tom
GIG GUIDE
Between September 2011 and March 2020 we provided a handpicked gig guide every month without fail. It's painful for us that there are currently no gigs to recommend. We hope gigs will return soon to bring you new recommendations, but if you want to reminisce you can still see nine years worth of old gig guides.