RADIO SHOW
Yes, you read that right, Silent Radio does have a radio show, and yes, we do get the irony of it.
Each week the playlist is made up of the news items on our website, plus the bands that are currently on tour and will be playing near us in Manchester that week. We also try to get some of them in on the show for interviews too.
Our show goes out live every Saturday between 5 and 7 on MCR.LIVE
Listen via Digital Radio – Online – Mobile
You can listen to all the previous shows again below, or via the App.
*****************
Silent Radio - Saturday 24th June 2017 - MCR Live Resident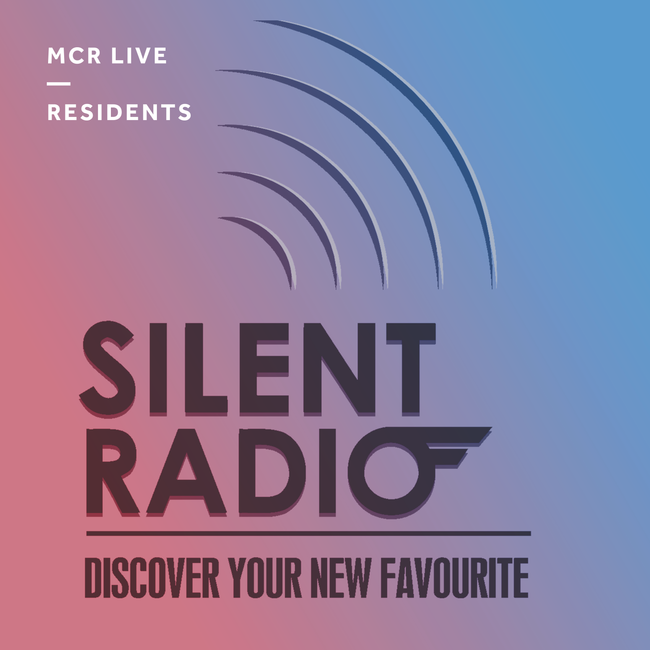 Our Vic is back in the hot seat this week and joined by one of the founding fathers of the silentradio.co.uk website Ian Burke.
As well as music from the acts passing through Manchester this week and a healthy dose of new releases there's also talk of Ian's dad's band getting back together (sort of), the pronunciation of the word book and why AA sides exist.

Jump in with both feet and discover your new favourite - it's the best place to do it.
TRACK LISTING
New Order

- True Faith /

Sylvan Esso

- The Glow /

Francis Lung

- Dance 4 Sorrow /

Atlas Wynd

- Eyes Fixed On The Sun /

Mystery Jets

- Two Doors Down /

The Maccabees

- No Kind Words /

Iron & Wine

- Beast Epic /

Spoon

- I Ain't The One /

Peaking Lights

- Everytime I See the Light /

The Coathangers

- Parasite /

Beach Fossils

- Sugar /

The Warlocks

- Hurricane Heart Attack /

Jen Cloher

- Forgot Myself /

Real Estate

- Diamond Eyes /

Rips

- Losing II /

Maisie Johnson

- Honest /

Rival Bones

- Want You Madly /

Terry

- Don't Say Sorry /

Cymbals

- Decay