RADIO SHOWS & MIXTAPES
Yes, you read that right, Silent Radio does have a radio show, and yes, we do get the irony of it.
We've been off air for over 2 years, but with the current situation we thought we'd give you some new shows and new music to listen to. Aren't we kind!
*****************
Silent Radio - 16th December 2017 - MCR Live Resident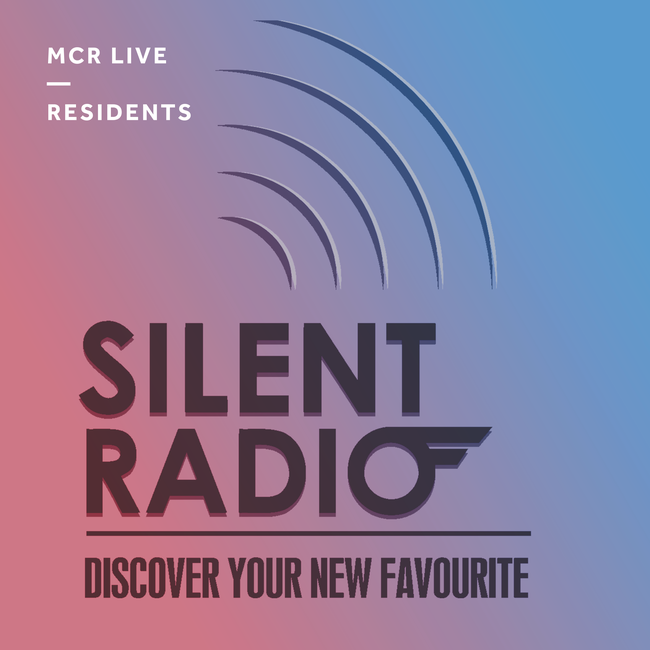 Join Adam & Rich for a bumper rest-of-the-month audible gig guide for Manchester, plus some songs hitting the Silent Radio headlines this week.

The Silent Radio Show is live every Saturday from 5-7. Discover your new favourite.
www.SilentRadio.co.uk
TRACK LISTING
Soulwax

- Do You Want To Get Into Trouble? /

Tune-Yards

- ABC 123 /

Kim Wilde

- Kids In America /

L.A. Witch

- Drive Your Car /

H Grimace

- Lipsyncer /

Sauce

- Love Shocks (Radio Edit) /

The National

- Dark Side Of The Gym /

Bones Shake

- They've Got A Hold On Me /

Future Islands

- Beauty Of The Road /

Esper Scout

- Dividing Marks /

James

- Laid /

Johnny Marr and Maxine Peake

- The Priest /

Girl Ray

- (I Wish I Were Giving You A Gift) This Christmas /

Irma Vep

- You Know I've Been Ill /

Richard Dawson

- Scientist /

The Limiñanas

- Istanbul is Sleepy (feat. Anton Newcombe) /

The Virginmarys

- Sitting Ducks /

Halo Maud

- Baptism /

Honeyblood

- Swell Love /

Vundabar

- Diver
GIG GUIDE
Between September 2011 and March 2020 we provided a handpicked gig guide every month without fail. It's painful for us that there are currently no gigs to recommend. We hope gigs will return soon to bring you new recommendations, but if you want to reminisce you can still see nine years worth of old gig guides.