RADIO SHOWS & MIXTAPES
Yes, you read that right, Silent Radio does have a radio show, and yes, we do get the irony of it.
We've been off air for over 2 years, but with the current situation we thought we'd give you some new shows and new music to listen to. Aren't we kind!
*****************
Silent Radio - 4th March 17 - MCR Live Residents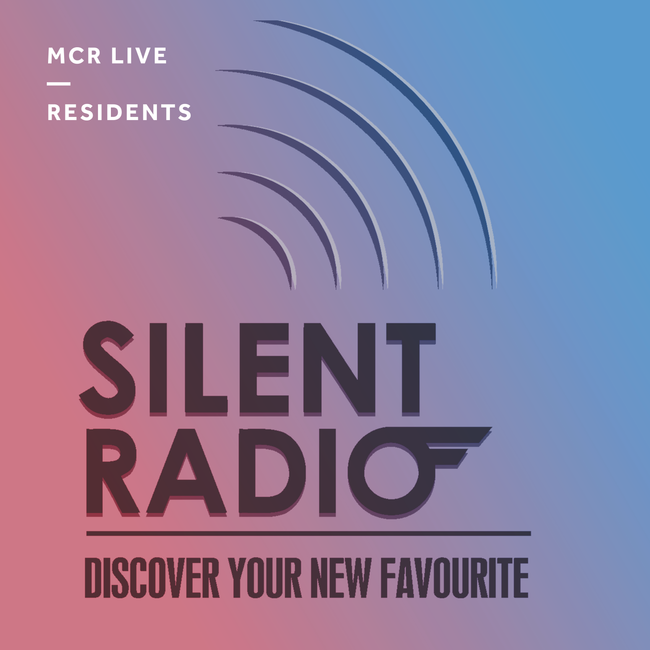 A fine selection of the bands and acts hitting Manchester this week and making the Silent Radio headlines, including some reggae classics, blasts from past and the usual fun with Silent Vic, Simon, Adam & Max
TRACK LISTING
The XX

- Islands /

Peaness

- Seafoam Islands /

Meilyr Jones

- How To Recognise A Work Of Art /

Real Estate

- Talking Backwards /

Methyl Ethel

- L'Heure des Sorcières /

July Talk

- Push + Pull /

Brooch

- Blood Spitting /

Rudimental

- Feel The Love /

King Salami & The Cumberland Three

- Ma Juju Girl /

Fun Lovin Criminals

- The Fun Lovin Criminal /

Stornoway

- Get Low /

The Lucid Dream

- Cold Killer /

Broken Social Scene

- Lucky Ones /

Alt-J

- Breezeblocks /

Bob Marley & The Wailers

- Get Up, Stand Up /

Lee 'Scratch' Perry

- Used To Drive A Tractor In Negrille /

Wild Birds Of Britain

- Long Time Dead /

Pond

- Sweep Me Off My Feet /

Radkey

- Romance Dawn /

Gideon Conn

- In The Abstract
GIG GUIDE
Between September 2011 and March 2020 we provided a handpicked gig guide every month without fail. It's painful for us that there are currently no gigs to recommend. We hope gigs will return soon to bring you new recommendations, but if you want to reminisce you can still see nine years worth of old gig guides.