RADIO SHOWS & MIXTAPES
Yes, you read that right, Silent Radio does have a radio show, and yes, we do get the irony of it.
We've been off air for over 2 years, but with the current situation we thought we'd give you some new shows and new music to listen to. Aren't we kind!
*****************
Silent Radio - 22nd April 2017 - Record Store Day Special - MCR Live Resident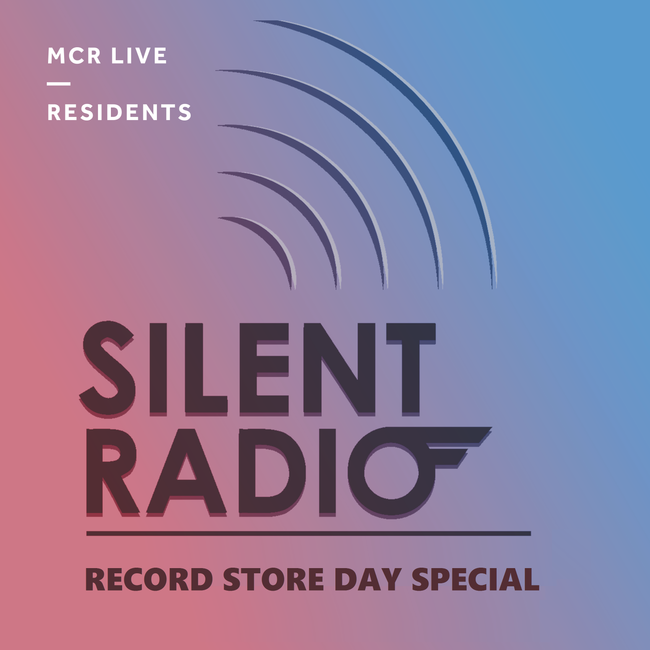 THE RECORD STORE DAY SPECIAL (or as Silent Radio like to call it, Record SHOP Day)

This is the 4th of the Silent Radio RSD specials, in previous years guests have included Maxine Peake & Adrian Flanagan of The Eccentronic Research Council, Lois MacDonald (PINS) and Greta Caroll and Nick Delap AKA Bernard & Edith, all came armed with a selection of their personal vinyl record collection.

This year sees Silent Radio's Simon, Vic and Adam raid their own collections to bring a show full of vinyl oddities, rarities, gems, new and old. LP's, 12"s, 7"s, 5"s, picture discs, coloured vinyl, the whole shebang.

The Silent Radio Show was born in March 2014 and is regularly found in the the top 40 Mixcloud charts.
Known for its unbiased and anti-smug approach to music journalism, SilentRadio.co.uk champions emerging musicians, smaller venues and DIY promoters through their handpicked monthly gig guide, live reviews, interviews and features.

Discover Your New Favourite
TRACK LISTING
How Stereo Works (intro)

- Released by CCCP Ministry Of Culture (1972) /

Dutch Uncles

- Fester /

Billy Stewart

- Summertime /

The Housemartins

- Caravan Of Love /

Ten Benson

- The Claw /

Broken Social Scene

- Ibi Dreams Of Pavement (A Better Day) /

Pink Floyd

- Another Brick In The Wall /

Sonic Youth

- Touch Me I'm Sick /

Snagga Puss

- Sexy Body /

Inner City

- Good Life /

David Bowie

- African Night Flight /

Teleman

- Travel Song /

Benny Hill

- Harvest Of Love /

The Little Ones

- Everything Is Average Nowadays /

Sparks

- Amateur Hour /

PINS

- Dead Souls /

Iron and Wine

- Love Vigilante /

Minnie Ripperton

- Les Fleurs /

Less Than Jake

- A Still Life Franchise /

The Lovely Eggs

- Do It To Me /

Supergrass

- Richard III /

TVAM

- Gas & Air /

Dillinger

- Cocaine In My Brain /

Seasick Steve

- Swamp Dog /

The Ronettes

- Be My Baby /

Morecambe & Wise

- Bring Me Sunshine
GIG GUIDE
Between September 2011 and March 2020 we provided a handpicked gig guide every month without fail. It's painful for us that there are currently no gigs to recommend. We hope gigs will return soon to bring you new recommendations, but if you want to reminisce you can still see nine years worth of old gig guides.