RADIO SHOWS & MIXTAPES
Yes, you read that right, Silent Radio does have a radio show, and yes, we do get the irony of it.
RADIO SHOW UPDATE!
We've been broadcasting our weekly show for almost 4 years (yikes) and like all good musical outfits, we're due an image change.
So, bear with us, whilst we tinker with our format.
Watch this space!
In the meantime, enjoy our weekly mixtapes of Manchester gigs and discover your new favourite.
You can listen to all the previous shows / mixtapes again below, or via the App.
*****************
Silent Radio - 21st October 2017 - MCR Live Resident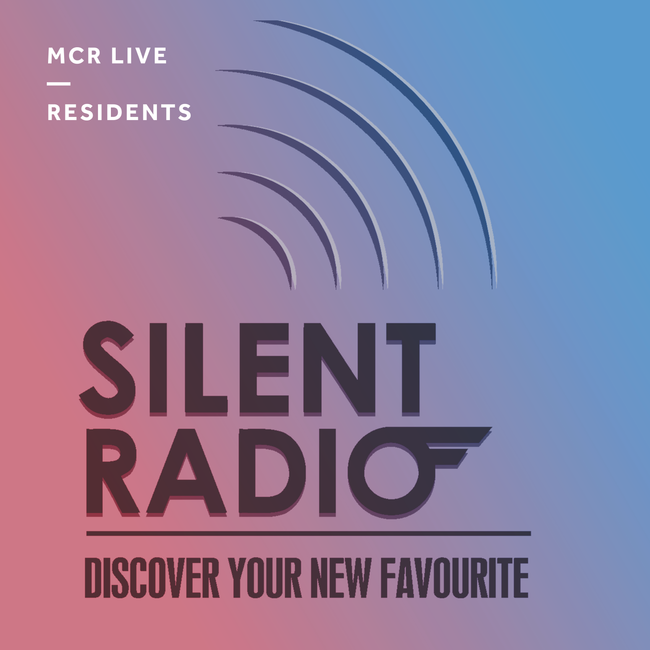 Come join Silent Vic, Adam & Max for two hours of great music made up of the acts gigging in Manchester this week, plus a smattering of new releases. A bit of music news about two festivals, one this year and one next with a huge headliner announcement.

Also a bit of radio silence from Vic when she locked herself out of the studio, luckily the boys were on hand to fill in and eventually let her back in.

The Silent Radio Show goes out live every Saturday from 5-7. Tune in and discover your new favourite. www.silentradio.co.uk
TRACK LISTING
Black Rebel Motorcycle Club

- Little Thing Gone Wild /

Ibibio Sound Machine

- The Pot Is On Fire /

Makemake

- I'm The Form In The Way /

Cassia

- 100 Times Over /

The Orwells

- Creatures /

Weezer

- Back To The Shack /

Joseph

- Lifted Away /

Otherkin

- Feel It /

Carla Dal Forno

- The Garden /

Kidsmoke

- Seabirds /

Seazoo

- Shoreline /

The Lovely Eggs

- I Shouldn't Have Said That /

Hanne Hukkelberg

- Embroidery /

Mount Kimbie

- You Look Certain (I'm Not So Sure) (feat. Andrea Balency) /

Bad Breeding

- The More The Merrier /

Slowhandclap

- Vertigo /

Mugstar

- La Valle /

Other States

- Annabei /

Has A Shadow

- Cul De Sac /

Tash Sultana

- Murder To The Mind /

Gaffa Tape Sandy

- Beehive