RADIO SHOWS & MIXTAPES
Yes, you read that right, Silent Radio does have a radio show, and yes, we do get the irony of it.
We've been off air for over 2 years, but with the current situation we thought we'd give you some new shows and new music to listen to. Aren't we kind!
*****************
Silent Radio - 15th July 2017 - MCR Live Resident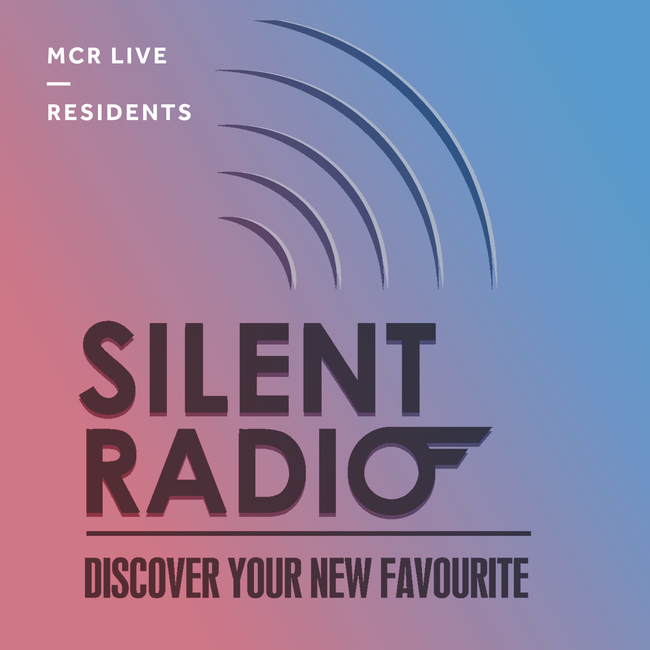 We've got a show of two halves for you this week. The first half of the show follows the usual formula, with lots of music from bands coming through Manchester in the upcoming 7 days.

In the second half of the show we've got 11 tracks picked by Silent Radio writers as their favourite tracks of 2017. There's more picks than we could cram in today, so next week we'll have even more picks from 2017. We also want to know what your picks of 2017 so far are, so let us know and you could feature in next week's show.

Discover your new favourite with the SilentRadio.co.uk radio show - it's the best place to do it.
TRACK LISTING
Horace Andy

- Skylarking /

Saul Williams

- The Noise Came From Here /

Black Cat Revue

- Them Red, White & Blues /

Gutxi Bibang

- Mundo Nueve /

Wendy Rule

- Are You Coming With Us? /

Mr B The Gentleman Rhymer

- I Invented Hip Hop /

Martha Reeves & The Vandellas

- (Love Is Like A) Heatwave /

Let's Eat Grandma

- Welcome to the Treehouse Part 1 /

Spring King

- Who Are You? /

Frank Ocean

- Chanel /

Low Island

- That kind of love /

R Stevie Moore & Jason Falkner

- I H8 Ppl /

The Killers

- The Man /

Here Lies Man

- Letting Go /

Haim

- Want You Back /

The Big Moon

- Sucker /

LCD Soundsystem

- American Dream /

Pronto Mama

- Double-Speak /

NOTS

- Cruel Friend /

Fleet Foxes

- - Naiades, Cassadies
GIG GUIDE
Between September 2011 and March 2020 we provided a handpicked gig guide every month without fail. It's painful for us that there are currently no gigs to recommend. We hope gigs will return soon to bring you new recommendations, but if you want to reminisce you can still see nine years worth of old gig guides.