RADIO SHOWS & MIXTAPES
Yes, you read that right, Silent Radio does have a radio show, and yes, we do get the irony of it.
We've been off air for over 2 years, but with the current situation we thought we'd give you some new shows and new music to listen to. Aren't we kind!
*****************
Silent Radio - Saturday 20th May 2017 - MCR Live Residents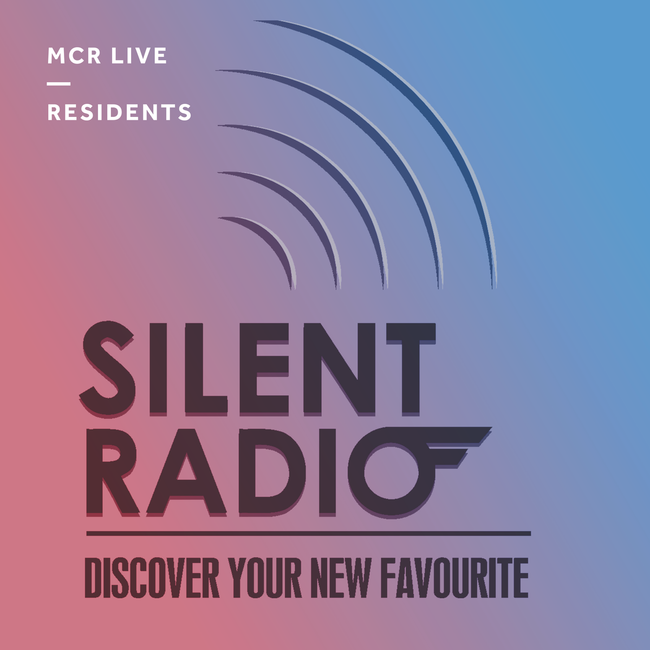 A first in Silent Radio history - this week's playlist is made up ENTIRELY of the bands hitting our shores this week.
Just call it your very own, specially curated gig guide. By George, we're good to you.

We also delved into excessive gig goers, die hard fans and band names that make us look dead clever when we get the cultural reference.

We're Silent Adam, Vic & Rich and we'll be here all week.
TRACK LISTING
Post War Glamour Girls

- Pollyanna Cowgirl /

The Pains of Being Pure at Heart

- Anymore /

10 000 Russos

- Nikolai /

Miya Folick

- Trouble Adjusting /

Flyte

- Victoria Falls /

Sharkmuffin

- Little Bird /

Trudy and the Romance

- Sandman /

Priests

- JJ /

Broken Social Scene

- Halfway Home /

Aldous Harding

- The World Is Looking For You /

The Besnard Lakes

- Golden Lion /

Leftfield

- Head and Shoulders (feat Sleaford Mods) /

Julie Byrne

- Natural Blue /

The Afghan Whigs

- I Got Lost /

Pinegrove

- New Friends /

The Growlers

- Vacant Lot /

White Hills

- Attack Mode /

Hazel English

- Fix /

Dub War

- Strike It
GIG GUIDE
Between September 2011 and March 2020 we provided a handpicked gig guide every month without fail. It's painful for us that there are currently no gigs to recommend. We hope gigs will return soon to bring you new recommendations, but if you want to reminisce you can still see nine years worth of old gig guides.