RADIO SHOWS & MIXTAPES
Yes, you read that right, Silent Radio does have a radio show, and yes, we do get the irony of it.
RADIO SHOW UPDATE!
We've been broadcasting our weekly show for almost 4 years (yikes) and like all good musical outfits, we're due an image change.
So, bear with us, whilst we tinker with our format.
Watch this space!
In the meantime, enjoy our weekly mixtapes of Manchester gigs and discover your new favourite.
You can listen to all the previous shows / mixtapes again below, or via the App.
*****************
Silent Radio - Saturday 17th June 2017 - MCR Live Resident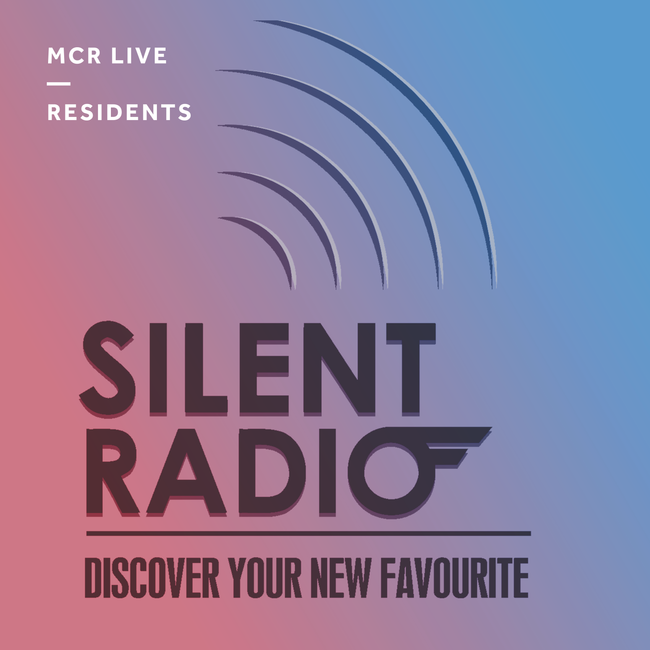 You might hear Max and Adam mention Glastonbury just once or twice in the week's radio show, that's because they'll both be absent from the studio next week as they'll be at said festival in the sun/rain (delete as appropriate).
This week's show as usual is filled to the brim with the bands out on tour and playing Manchester in the coming week, plus some extra tracks of new stuff sent to us as recently as yesterday.
Go on, discover your new favourite - it's the best place to do it.
TRACK LISTING
Everything Everything

- No Reptiles /

Gorillaz

- Sleeping Powder /

Pile

- Texas /

Cowtown

- Motivational Speaker /

Beach House

- Chariot /

The Avalanches

- Colours /

Gaffa Tape Sandy

- Water Bottle /

Thundercat

- Them Changes /

The Shelters

- Rebel Heart /

The Franklys

- Weasel /

Kraftwerk

- Das Model /

Kikagaku Moyo

- In A Coil /

Aldous Harding

- Blend /

Pond

- Paint Me Silver /

Methyl Ethel

- Ubu /

Sweet Baboo

- Wild Imagination /

The National

- The System Only Dreams in Total Darkness /

Kite Base

- Grids /

LA Witch

- Untitled /

Mark Lanegan Band

- Nocturne /

Oneohtrix Point Never

- The Pure and the Damned (ft. Iggy Pop)