RADIO SHOWS & MIXTAPES
Yes, you read that right, Silent Radio does have a radio show, and yes, we do get the irony of it.
We've been off air for over 2 years, but with the current situation we thought we'd give you some new shows and new music to listen to. Aren't we kind!
*****************
Silent Radio - Saturday 3rd June 2017 - MCR Live Residents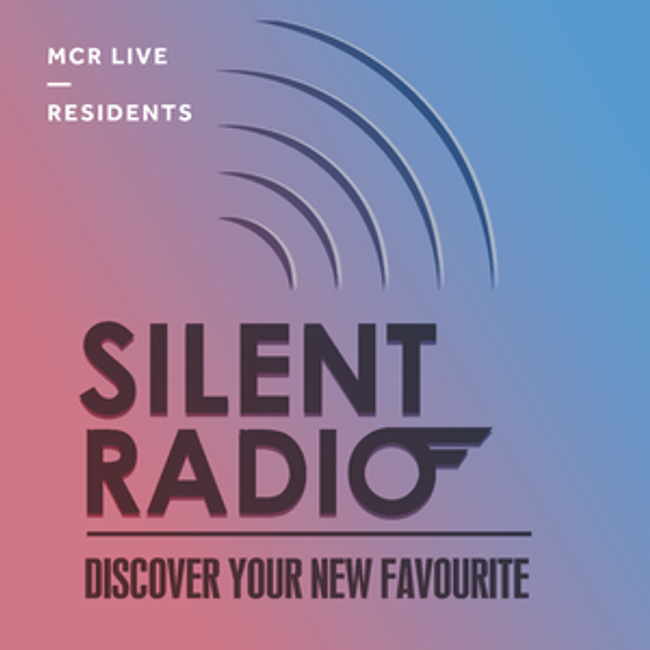 Silent Simon & Vic give you a preview of the gigs hitting Manchester this week, plus bands that are releasing new stuff - you heard it here first.

Go on, discover your new favourite - it's the best place to do it.

If you like the cut of our jib, please share the love you beauts x
TRACK LISTING
Gnoomes

- Maria /

Deco

- Turn Around /

Happy Accidents

- Chameleon /

Delia Derbyshire

- Moogies Bloogies (feat. Anthony Newley) /

Laura James

- Bluebells /

The Goon Sax

- Boyfriend /

Whitney

- Golden Days /

Nev Cottee

- When The Night Comes /

Low Island

- That Kind Of Love /

Public Service Broadcasting

- They Gave Me A Lamp (ft Haiku Salut) /

Queen Zee & The Sasstones

- Sissy Fists /

The Cuckoos

- New Sunrise /

A. Sinclair

- Cars /

George Ezr

- Budapest /

Jagwar Ma

- Give Me A Reason (radio edit) /

Eyedress

- Sesparation Anxiety /

Ben Ottewell

- Watcher /

Tycho

- Division /

Julien Baker

- Something /

The Sugarhill Gang

- 8th Wonder
GIG GUIDE
Between September 2011 and March 2020 we provided a handpicked gig guide every month without fail. It's painful for us that there are currently no gigs to recommend. We hope gigs will return soon to bring you new recommendations, but if you want to reminisce you can still see nine years worth of old gig guides.