RADIO SHOWS & MIXTAPES
Yes, you read that right, Silent Radio does have a radio show, and yes, we do get the irony of it.
We've been off air for over 2 years, but with the current situation we thought we'd give you some new shows and new music to listen to. Aren't we kind!
*****************
Silent Radio - Saturday 27th May 2017 - MCR Live Residents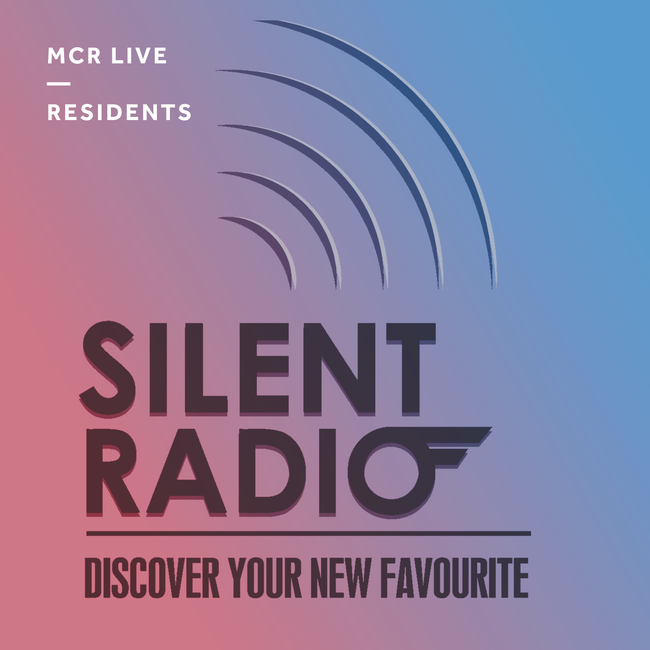 This week more than ever we love Manchester and we love music, so here's this week's radio show full of the gigs taking place in the coming week in this proud city plus some new releases that have caught our ears.
TRACK LISTING
Tony Walsh

- This Is The Place /

Tom Williams

- Little Bird /

Rascalton

- This Is It /

Amber Arcades

- Wouldn't Even Know (feat. Bill Ryder Jones) /

Jim Bob

- Battling The Bottle /

The Wedding Present

- My Favourite Dress /

Henge

- Venusian Apocalypse /

Death Valley Girls

- Disco /

Wovoka Gentle

- When Cameron Was In Egypt's Land Let My Cameron Go /

The Blind Shake

- Apostle Island /

The Wailers

- Concrete Jungle /

Weirds

- Phantom /

Future War Bride

- Gloves Off /

Saint Sister

- Tin Man /

Molly Nilsson

- Hey Moon /

99 Trees

- Broken /

Guadalupe Plata

- Serpientes Negras /

Marika Hackman

- Boyfriend /

Tangerines

- Peckham Boys /

Ghostpoet

- Immigrant Boogie /

Rips

- Delay /

Micah P Hinson

- Lover's Lane
GIG GUIDE
Between September 2011 and March 2020 we provided a handpicked gig guide every month without fail. It's painful for us that there are currently no gigs to recommend. We hope gigs will return soon to bring you new recommendations, but if you want to reminisce you can still see nine years worth of old gig guides.