RADIO SHOWS & MIXTAPES
Yes, you read that right, Silent Radio does have a radio show, and yes, we do get the irony of it.
We've been off air for over 2 years, but with the current situation we thought we'd give you some new shows and new music to listen to. Aren't we kind!
*****************
Silent Radio - Saturday 1st July 2017 - MCR Live Resident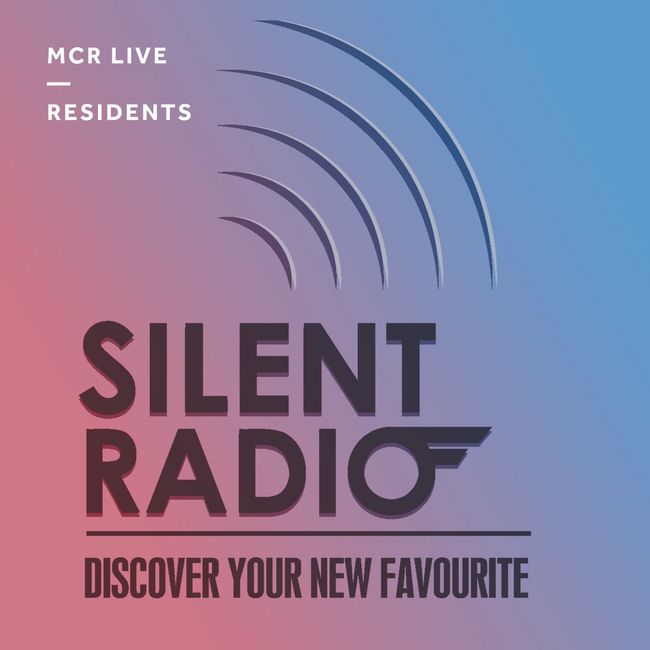 Max and Adam are fresh (sort of) from Glastonbury - and they promise not to mention it (too much).

Manchester is proper packed full of gigs this week, including TWO festivals - so the show's fully crammed with music that you can actually see played live! It's a simple premise, but it works beautifully.

Plus, some super complicated new rules about being a singles chart topper. Take note Ed S.

Discover your new favourite with the SilentRadio.co.uk radio show - it's the best place to do it.
TRACK LISTING
Matthew Logan Vasquez

- Personal /

Peaness

- Ugly Veg /

The Burning Hell

- Give Up /

Seazoo

- Roy's World /

Forever Cult

- Codeine /

Victories At Sea

- Echoes /

Campfire Social

- Ishq /

The Orielles

- I Only Bought it for the Bottle /

Hookworms

- Radio Tokyo /

James

- Nothing But Love /

Alex Cornish

- Hang on the Word /

Football, etc

- Foul /

Bonobo

- Bambro Koyo Ganda /

Arcade Fire

- Signs of Life /

Stealing Sheep

- Shut Eye /

Soulwax

- Much Against Everyone's Advice /

Ezra Furman

- Lousy Connection /

Snapped Ankles

- Directors Nostalgia /

Easy Kill

- Samson /

Radiohead

- I Promise /

Billy Bragg

- Waiting for The Great Leap Forward