RADIO SHOWS & MIXTAPES
Yes, you read that right, Silent Radio does have a radio show, and yes, we do get the irony of it.
RADIO SHOW UPDATE!
We've been broadcasting our weekly show for almost 4 years (yikes) and like all good musical outfits, we're due an image change.
So, bear with us, whilst we tinker with our format.
Watch this space!
In the meantime, enjoy our weekly mixtapes of Manchester gigs and discover your new favourite.
You can listen to all the previous shows / mixtapes again below, or via the App.
*****************
Silent Radio - Saturday 1st July 2017 - MCR Live Resident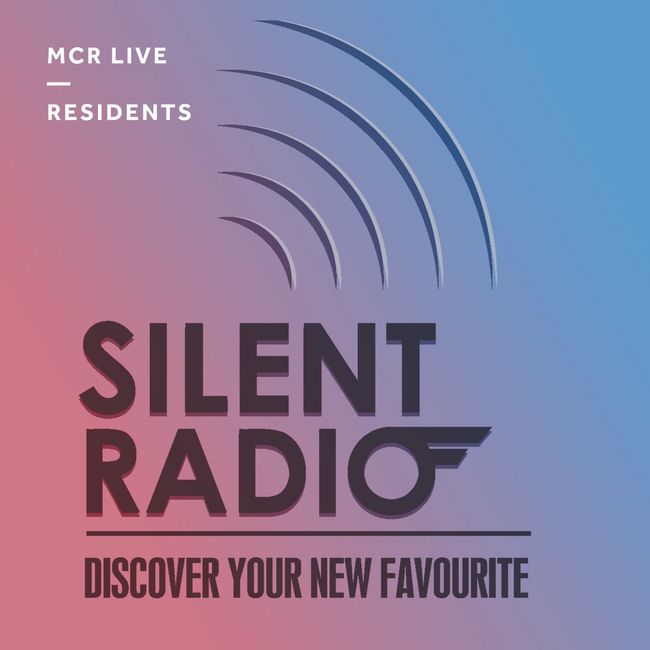 Max and Adam are fresh (sort of) from Glastonbury - and they promise not to mention it (too much).

Manchester is proper packed full of gigs this week, including TWO festivals - so the show's fully crammed with music that you can actually see played live! It's a simple premise, but it works beautifully.

Plus, some super complicated new rules about being a singles chart topper. Take note Ed S.

Discover your new favourite with the SilentRadio.co.uk radio show - it's the best place to do it.
TRACK LISTING
Matthew Logan Vasquez

- Personal /

Peaness

- Ugly Veg /

The Burning Hell

- Give Up /

Seazoo

- Roy's World /

Forever Cult

- Codeine /

Victories At Sea

- Echoes /

Campfire Social

- Ishq /

The Orielles

- I Only Bought it for the Bottle /

Hookworms

- Radio Tokyo /

James

- Nothing But Love /

Alex Cornish

- Hang on the Word /

Football, etc

- Foul /

Bonobo

- Bambro Koyo Ganda /

Arcade Fire

- Signs of Life /

Stealing Sheep

- Shut Eye /

Soulwax

- Much Against Everyone's Advice /

Ezra Furman

- Lousy Connection /

Snapped Ankles

- Directors Nostalgia /

Easy Kill

- Samson /

Radiohead

- I Promise /

Billy Bragg

- Waiting for The Great Leap Forward