RADIO SHOWS & MIXTAPES
Yes, you read that right, Silent Radio does have a radio show, and yes, we do get the irony of it.
We've been off air for over 2 years, but with the current situation we thought we'd give you some new shows and new music to listen to. Aren't we kind!
*****************
Silent Radio - Saturday 10th June 2017 - MCR Live Residents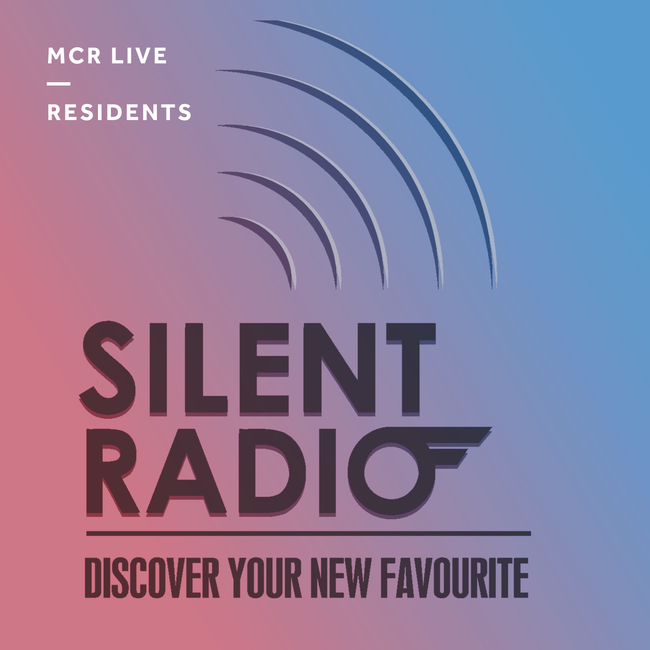 Silent Adam and Max give you a preview of the gigs hitting Manchester this week, plus bands that are releasing new stuff - you heard it here first.
Go on, discover your new favourite - it's the best place to do it.
TRACK LISTING
Thee Oh Sees

- Unwrap the Fiend Pt. 2 /

The Vacant Lots

- Suicide Note /

Kaitlyn Aurelia Smith

- Sundry /

Francobollo

- Worried Times /

Mannequin Pussy

- Anything /

Saint Etienne

- Heather /

The OBGMs

- Torpedo /

Mouses

- Green /

Allusondrugs

- Good People /

Mac DeMarco

- One Another /

False Advertising

- Not My Fault /

King Gizzard & The Lizard Wizard

- Rattlesnake /

Melt-Banana

- Vertigo Game /

Canshaker Pi

- We Had /

Thurston Moore

- Smoke Of Dreams /

Katie Von Schleicher

- Life's A Lie /

The G-O-D

- Drive Away The Rain /

Steve

- Emergency Art Rate /

ShitKid

- Sugar Town /

Cigarettes After Sex

- Sunsetz /

The Space Lady

- Fly Like an Eagle
GIG GUIDE
Between September 2011 and March 2020 we provided a handpicked gig guide every month without fail. It's painful for us that there are currently no gigs to recommend. We hope gigs will return soon to bring you new recommendations, but if you want to reminisce you can still see nine years worth of old gig guides.