RADIO SHOWS & MIXTAPES
Yes, you read that right, Silent Radio does have a radio show, and yes, we do get the irony of it.
We've been off air for over 2 years, but with the current situation we thought we'd give you some new shows and new music to listen to. Aren't we kind!
*****************
Silent Radio - 25th March 2017 - MCR Live Residents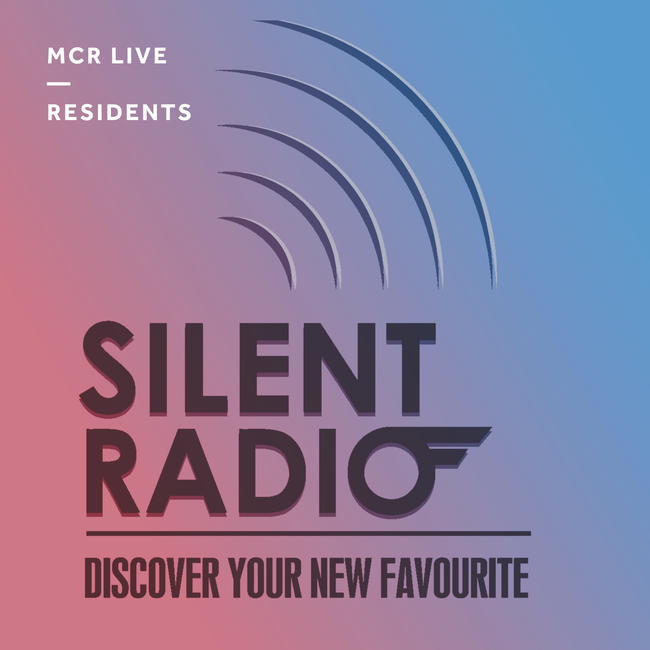 On a glorious sunny day, Silent Vic, Simon, Max and Adam lovingly bring you a selection of the bands and acts hitting Manchester in the coming week, those making the silentradio.co.uk headlines and round up the week's music news stories.


The Silent Radio Show was born in March 2014 and is regularly found in the the top 40 Mixcloud charts.
Known for its unbiased and anti-smug approach to music journalism, SilentRadio.co.uk champions emerging musicians, smaller venues and DIY promoters through their handpicked monthly gig guide, live reviews, interviews and features.

Discover Your New Favourite.
TRACK LISTING
Ibibio Sound Machine

- Give Me A Reason /

Savoy Motel

- Sorry People /

Lab Coast

- For Now /

The Moonlandingz

- Lufthansa Man /

She Drew The Gun

- Poem /

Bill Baird

- We'll Meet Again Someday, Or We Won't /

Grandaddy

- Brush With The Wild /

Temples

- Strange Or Be Forgotten /

Samantha Crain

- Oh Dear Louis /

Jens Lekman

- What's That Perfume That You Wear? /

Gorillaz

- Saturnz Barz (feat Popcaan) /

The Jesus And Mary Chain

- Always Sad /

Clever Thing

- Fixer Upper /

Haley Bonar

- Stupid Face /

The Lemon Twigs

- Baby Baby /

Black Honey

- Corrine /

B Boys

- Energy /

Pega Monstro

- Partir a Loica /

Johnny Flynn

- Tickle Me Pink /

Francois And The Atlas Mountains

- 1982
GIG GUIDE
Between September 2011 and March 2020 we provided a handpicked gig guide every month without fail. It's painful for us that there are currently no gigs to recommend. We hope gigs will return soon to bring you new recommendations, but if you want to reminisce you can still see nine years worth of old gig guides.