RADIO SHOWS & MIXTAPES
Yes, you read that right, Silent Radio does have a radio show, and yes, we do get the irony of it.
We've been off air for over 2 years, but with the current situation we thought we'd give you some new shows and new music to listen to. Aren't we kind!
*****************
Silent Radio - Saturday 24th June 2017 - MCR Live Resident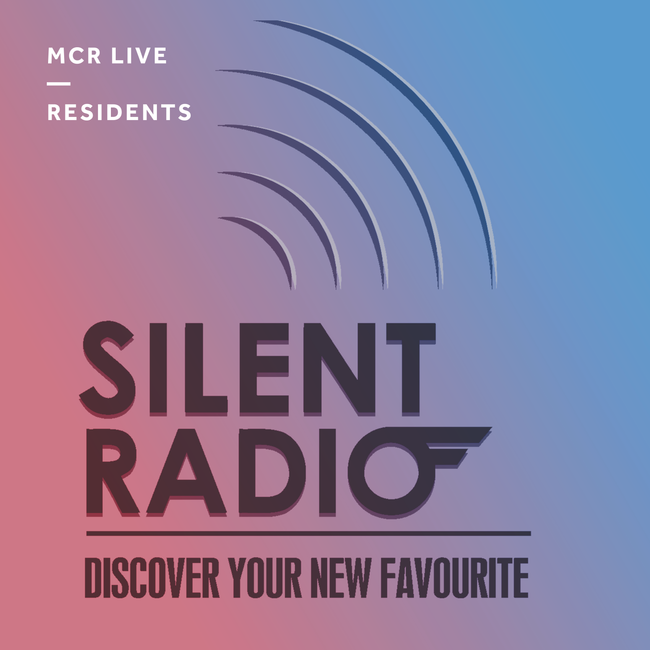 Our Vic is back in the hot seat this week and joined by one of the founding fathers of the silentradio.co.uk website Ian Burke.
As well as music from the acts passing through Manchester this week and a healthy dose of new releases there's also talk of Ian's dad's band getting back together (sort of), the pronunciation of the word book and why AA sides exist.

Jump in with both feet and discover your new favourite - it's the best place to do it.
TRACK LISTING
New Order

- True Faith /

Sylvan Esso

- The Glow /

Francis Lung

- Dance 4 Sorrow /

Atlas Wynd

- Eyes Fixed On The Sun /

Mystery Jets

- Two Doors Down /

The Maccabees

- No Kind Words /

Iron & Wine

- Beast Epic /

Spoon

- I Ain't The One /

Peaking Lights

- Everytime I See the Light /

The Coathangers

- Parasite /

Beach Fossils

- Sugar /

The Warlocks

- Hurricane Heart Attack /

Jen Cloher

- Forgot Myself /

Real Estate

- Diamond Eyes /

Rips

- Losing II /

Maisie Johnson

- Honest /

Rival Bones

- Want You Madly /

Terry

- Don't Say Sorry /

Cymbals

- Decay
GIG GUIDE
Between September 2011 and March 2020 we provided a handpicked gig guide every month without fail. It's painful for us that there are currently no gigs to recommend. We hope gigs will return soon to bring you new recommendations, but if you want to reminisce you can still see nine years worth of old gig guides.