RADIO SHOWS & MIXTAPES
Yes, you read that right, Silent Radio does have a radio show, and yes, we do get the irony of it.
We've been off air for over 2 years, but with the current situation we thought we'd give you some new shows and new music to listen to. Aren't we kind!
*****************
Silent Radio - 18th March 2017 - MCR Live Residents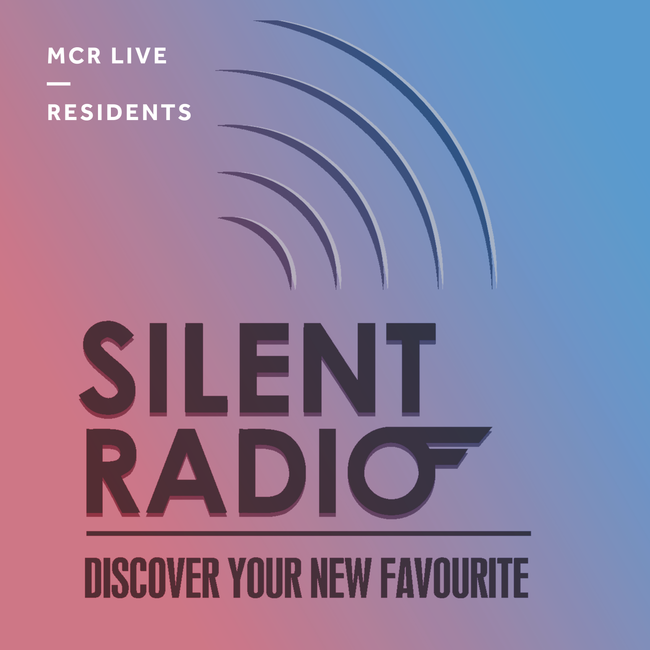 A selection of the bands and acts hitting Manchester in the coming week, those making the silentradio.co.uk headlines and round up the week's music news stories.

The Silent Radio Show was born in March 2014 and is regularly found in the the top 40 Mixcloud charts.

Known for its unbiased and anti-smug approach to music journalism, SilentRadio.co.uk champions emerging musicians, smaller venues and DIY promoters through their handpicked monthly gig guide, live reviews, interviews and features.

Discover Your New Favourite.
TRACK LISTING
Elbow

- Magnificent (She Says) /

Metronomy

- The Look /

Jagwar Ma

- High Rotations /

Alexis Taylor

- I'm Ready /

Jacques Greene

- To Say /

Free Pizza

- Slipping /

The Garden

- Vexation /

Surfer Blood

- Matter Of Time /

Tom Hickox

- Fanfare /

Gnoomes

- Severokamsk /

The Chameleons

- Intrigue In Tangiers /

Car Seat Headrest

- Not What I Needed /

John Shuttleworth

- The A1111 /

Jarrod Dickenson

- No Work For A Working Man (Silent Radio Session) /

Glass Animals

- Pork Soda /

Russian Circles

- Memorial (feat Chelsea Wolfe) /

Honeyfeet

- Buried My Husband /

Piano Wire

- Get A Life /

Garden Centre

- Big Cash Prize /

Dan Le Sac Vs Scroobius Pip

- Thou Shalt Always Kill
GIG GUIDE
Between September 2011 and March 2020 we provided a handpicked gig guide every month without fail. It's painful for us that there are currently no gigs to recommend. We hope gigs will return soon to bring you new recommendations, but if you want to reminisce you can still see nine years worth of old gig guides.