RADIO SHOWS & MIXTAPES
Yes, you read that right, Silent Radio does have a radio show, and yes, we do get the irony of it.
We've been off air for over 2 years, but with the current situation we thought we'd give you some new shows and new music to listen to. Aren't we kind!
*****************
Silent Radio - 29th April 2017 - MCR Live Resident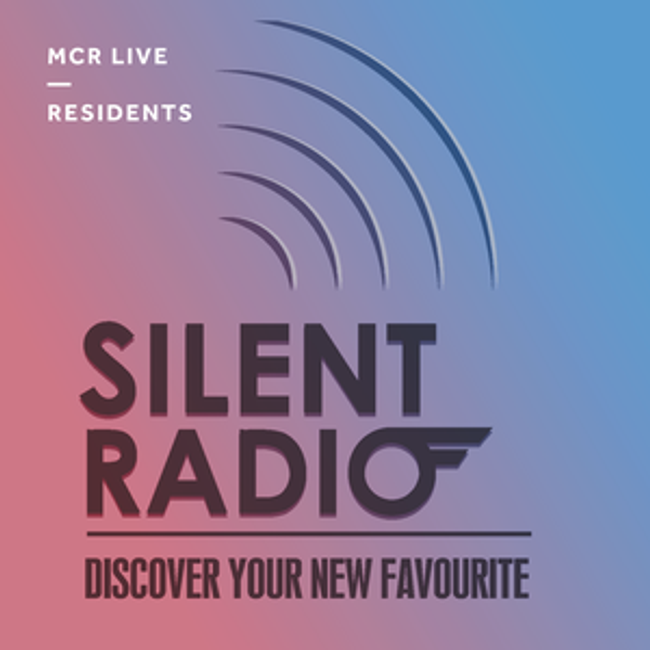 After last week's Record Shop Day vinyl special, we're back this week with the usual format of playing the acts currently out gigging and playing here in Manchester, as well as those there's a fine selection of the newest music making the Silent Radio website headlines.

The Silent Radio Show was born in March 2014 and is regularly found in the the top 40 Mixcloud charts.
Known for its unbiased and anti-smug approach to music journalism, SilentRadio.co.uk champions emerging musicians, smaller venues and DIY promoters through their handpicked monthly gig guide, live reviews, interviews and features.

Discover Your New Favourite
TRACK LISTING
The Comet Is Coming

- Space Carnival /

Girl Band

- Pears For Lunch /

Duds

- No Remark /

Snapped Ankles

- I Want My Minutes Back /

AGP

- Hollywood /

Sprinters

- Figure It Out /

Sylvan Esso

- Kick Jump Twist /

Spring King

- The Summer /

Rat Boy

- Sign On /

Mark Lanegan

- Beehive /

Blanck Mass

- Please /

X-Ray Spex

- I Am A Cliche /

Lumer

- Futile /

Protoje

- Who Knows ft. Chronixx /

Nev Cottee

- Open Eyes /

The Orielles

- Twin Freaks /

Hoops

- On Letting Go /

Hercules & Love Affair

- Blind (radio edit) /

Girls in Synthesis

- Disappear /

Michael Kiwanuka

- Home Again /

GLOK

- Cloud Cover
GIG GUIDE
Between September 2011 and March 2020 we provided a handpicked gig guide every month without fail. It's painful for us that there are currently no gigs to recommend. We hope gigs will return soon to bring you new recommendations, but if you want to reminisce you can still see nine years worth of old gig guides.