RADIO SHOWS & MIXTAPES
Yes, you read that right, Silent Radio does have a radio show, and yes, we do get the irony of it.
We've been off air for over 2 years, but with the current situation we thought we'd give you some new shows and new music to listen to. Aren't we kind!
*****************
Silent Radio - 7th October 2017 - MCR Live Resident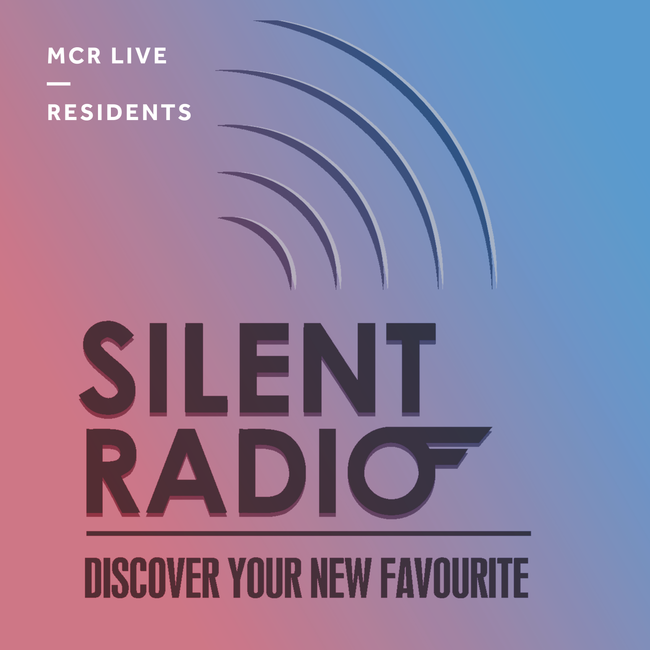 Another week, another radio show jam packed with great music.
A playlist picked by the Silent Radio team from their handpicked gig guide on the silentradio.co.uk website, plus some new releases that stood out from the crowd.

Join SIlent Vic, Adam and Simon and discover you new favourite. https://www.silentradio.co.uk/
TRACK LISTING
Henri Herbert

- Talkin' 'Bout The Boogie /

BC Camplight

- Lay Me On The Floor /

Shopping

- The Hype /

Jarrod Dickenson

- Gold Rush /

Floral Scene

- Esteem /

Teleman

- Bone China Face /

Twin Guns

- The First Time /

Yak

- Heavens Above /

ist ist

- Silence /

Ulrika Spacek

- Dead Museum /

Reptaliens

- 666Bus /

False Advertising

- Hey You /

Blanck Mass

- Please (Silent Treatment) /

Slowdive

- Sugar For The Pill /

Wild Beasts

- Punk Drunk & Trembling (Radio Edit) /

Thomas Truax

- As Sleeping Dogs Fly /

Jeffrey Lewis & Los Bolts

- Sad Screaming Old Man /

The Schizophonics

- The Train /

OCS

- Memory of a Cut Off Head /

Tom Petty and the Heartbreakers

- American Girl
GIG GUIDE
Between September 2011 and March 2020 we provided a handpicked gig guide every month without fail. It's painful for us that there are currently no gigs to recommend. We hope gigs will return soon to bring you new recommendations, but if you want to reminisce you can still see nine years worth of old gig guides.