RADIO SHOWS & MIXTAPES
Yes, you read that right, Silent Radio does have a radio show, and yes, we do get the irony of it.
RADIO SHOW UPDATE!
We've been broadcasting our weekly show for almost 4 years (yikes) and like all good musical outfits, we're due an image change.
So, bear with us, whilst we tinker with our format.
Watch this space!
In the meantime, enjoy our weekly mixtapes of Manchester gigs and discover your new favourite.
You can listen to all the previous shows / mixtapes again below, or via the App.
*****************
Silent Radio - 25th November 2017 - MCR Live Resident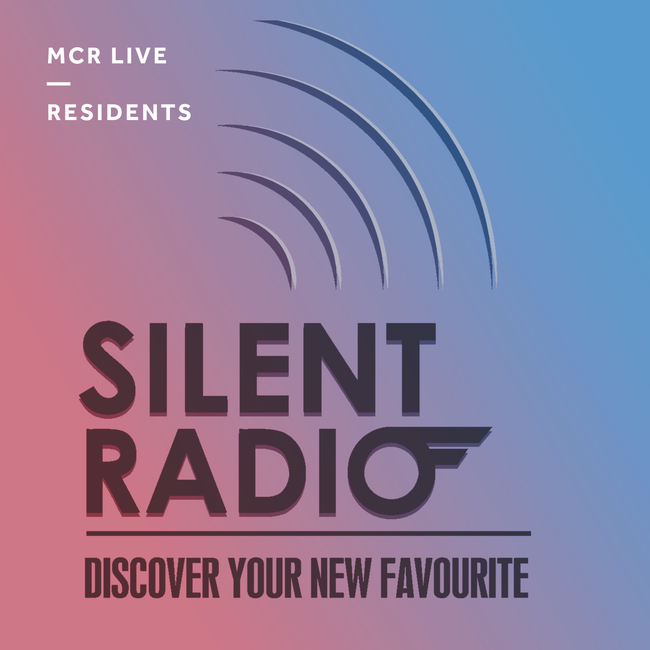 Join Silent Rich & Vic for this week's audible gig guide for Manchester.

Hear 20 tracks of the best acts passing through this fine city in coming 7 days. All venue sizes covered, it could be the back room of a great boozer or the arena, if it's good, we'll find it and play it.

The Silent Radio Show, live every Saturday from 5-7. Discover your new favourite.
www.SilentRadio.co.uk
PS It'd be awfully nice of you to tell your friends about us. Give us a re-post, tweet or facebook share. Spread the love!
TRACK LISTING
The Charlatans

- Plastic Machinery /

Nick Murphy

- Medication /

Songhoy Blues

- Dabari /

Charles Howl

- John Albarn /

Gorillaz (feat. Danny Brown & Kelela)

- Submission /

New Luna

- Opinionated /

Rocket from the Crypt

- On A Rope /

White Room

- Cannibal Song /

We Were Promised Jet Packs

- I Keep It Composed /

Pip Blom

- Babies Are A Lie /

Orbital

- Kinetic 2017 /

Faust

- Man in a Ja /

Jesca Hoop

- Simon Says /

She Drew The Gun

- Pebbles /

Jane Weaver

- The Architect /

Lowly

- Still Life /

The New Coast

- Home /

The Navettes

- Gorgeous /

Paul Heaton & Jacqui Abbott

- The Lord is a White Con /

The Divine Comedy

- To The Rescue