RADIO SHOWS & MIXTAPES
Yes, you read that right, Silent Radio does have a radio show, and yes, we do get the irony of it.
We've been off air for over 2 years, but with the current situation we thought we'd give you some new shows and new music to listen to. Aren't we kind!
*****************
Silent Radio - 14th October 2017 - MCR Live Resident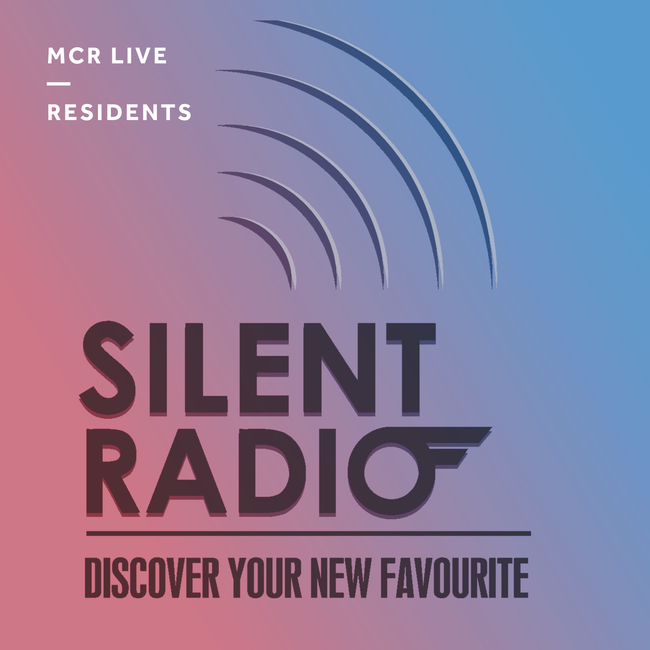 The best audio gig guide around. Join the Silent Radio team (Adam, Max & Vic) for a show stuffed to the gills with the acts playing Manchester this week. Acts from the UK, Holland, USA, Belgium and Cuba all descend in the coming 7 days.
There's something for everyone, so if you need a hand finding some live music this week, then this is the place to hear it.

The Silent Radio Show goes out live every Saturday from 5-7. Tune in and discover your new favourite. www.silentradio.co.uk
TRACK LISTING
Nadine Shah

- 2016 /

Dream Wife

- Somebody /

Iguana Death Cult

- Sad White Dreams /

The Breeders

- Wait In The Car /

Meursault

- A Killer Chorus /

Living Body

- Choose /

Melanie De Biasio

- Sitting In The Stairwell /

Flat Worms

- Pearl /

Rook And The Ravens

- Clean Start /

Beth Ditto

- Go Baby Go /

Priests

- No Big Bang /

PINS

- Serve The Rich /

Buzzcocks

- I Don't Exist /

John Smith

- Coming Home /

Sleaford Mods

- Moptop /

Slowcoaches

- Levity /

Proto Idiot

- What Is My Purpose? /

Lumer

- Gruel /

Lamb

- Illumina /

Drahla

- Burden of Proof /

Public Service Broadcasting

- Turn No More (ft James Dean Bradfield) /

Ibeyi

- Deathless (ft Kamasi Washington)
GIG GUIDE
Between September 2011 and March 2020 we provided a handpicked gig guide every month without fail. It's painful for us that there are currently no gigs to recommend. We hope gigs will return soon to bring you new recommendations, but if you want to reminisce you can still see nine years worth of old gig guides.