RADIO SHOWS & MIXTAPES
Yes, you read that right, Silent Radio does have a radio show, and yes, we do get the irony of it.
RADIO SHOW UPDATE!
We've been broadcasting our weekly show for almost 4 years (yikes) and like all good musical outfits, we're due an image change.
So, bear with us, whilst we tinker with our format.
Watch this space!
In the meantime, enjoy our weekly mixtapes of Manchester gigs and discover your new favourite.
You can listen to all the previous shows / mixtapes again below, or via the App.
*****************
The Silent Radio Show 25/07/2015 with Simon and Ben of Box Social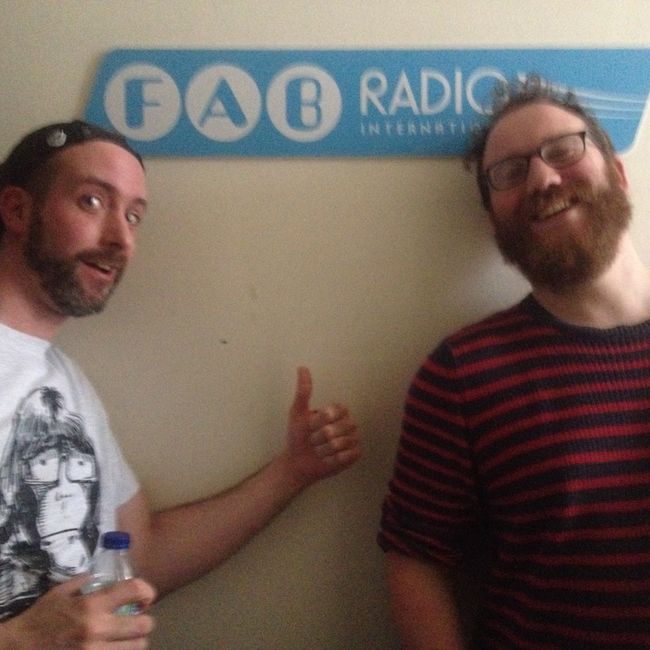 On this week's show we were joined in the studio by Simon Catling (Grey Lantern promotions) and Ben Pitman (Bad Uncle promotions) who came in to chat about the 3rd instalment of Box Social, a joint venture day long event of live music.

In addition to all that we still found the time to cram in loads of great music from the bands heading to Manchester on tour and making the Silent Radio headlines this week.
TRACK LISTING
The Dandy Warhols

- We Used To Be Friends /

Drinks

- Laying Down Rock /

Darma

- Backbreaker /

K.O.G and The Zongo Brigade

- Jabulani /

So I Watch You From Afar

- People Not Sleeping /

YACHT

- Utopia /

Wedge

- 61 SG /

Badly Drawn Boy

- Once Around The Block /

The Gories

- He's Doin It /

Hilary and the Hate Crimes

- We've Got to Know Who's Alive /

Gut Model

- Half Slept /

Millie Manders

- Little Big Mouth /

The See No Evils

- Secrets In Me /

Shopping

- Why Wait? /

Sleaford Mods

- Tarantula Deadly Cargo /

Elle Mary and The Bad Men

- Rose /

Micachu & The Shapes

- Low Dogg