RADIO SHOWS & MIXTAPES
Yes, you read that right, Silent Radio does have a radio show, and yes, we do get the irony of it.
We've been off air for over 2 years, but with the current situation we thought we'd give you some new shows and new music to listen to. Aren't we kind!
*****************
The Silent Radio Show 29/08/2015 with The Wave Pictures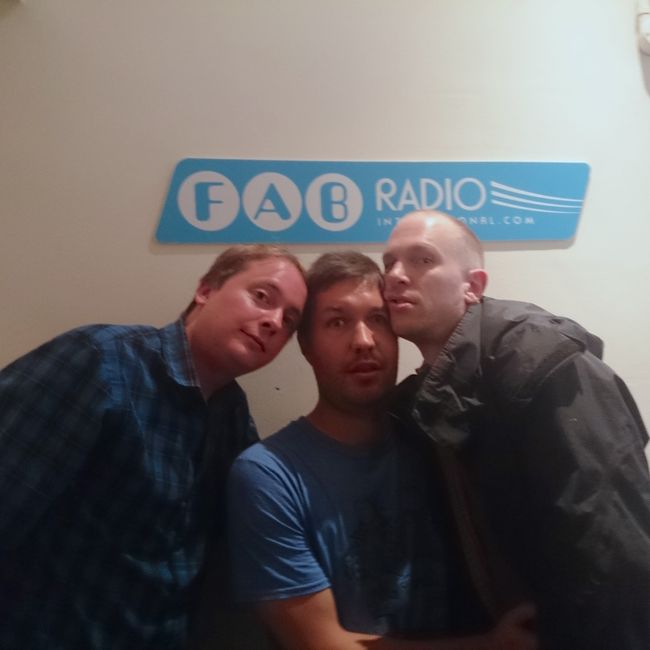 A weekly audible version of the North's best independent music website, SilentRadio.co.uk. Featuring the bands and acts gracing our hand-picked gig guide & hitting the headlines and our Music News roundup for the week. This week we're also joined in the studio by The Wave Pictures for a second time, after their first appearance on the show last October.

The Silent Radio Show is Live every Saturday 3-5 on Fab Radio International.
TRACK LISTING
Cuz

- France Gnarl /

Here We Go Magic

- Hard To Be Close /

Paul Smith and the Intimations

- Break Me Down /

Claw The Thin Ice

- Nocturnals /

Doctrines

- ANX /

Unloved

- Guilty of Love /

Slim Twig

- Fadeout Killer /

The Wave Pictures

- I Love You Like A Madman /

The Wave Pictures

- Spaghetti /

Sufjan Stevens

- No Shade in the Shadow of the Cross /

Postcards From Jeff

- Modern Language /

Ought

- The Weather Song /

Public Service Broadcasting

- The Other Side /

Shopping

- Straight Lines /

Frankie & The Heartstrings

- Money /

Fuzz

- What's In My Head /

Martha Reeves and The Vandellas

- Nowhere To Run
GIG GUIDE
Between September 2011 and March 2020 we provided a handpicked gig guide every month without fail. It's painful for us that there are currently no gigs to recommend. We hope gigs will return soon to bring you new recommendations, but if you want to reminisce you can still see nine years worth of old gig guides.