RADIO SHOWS & MIXTAPES
Yes, you read that right, Silent Radio does have a radio show, and yes, we do get the irony of it.
We've been off air for over 2 years, but with the current situation we thought we'd give you some new shows and new music to listen to. Aren't we kind!
*****************
25/10/2014 with Shield Patterns and The Wave Pictures in the studio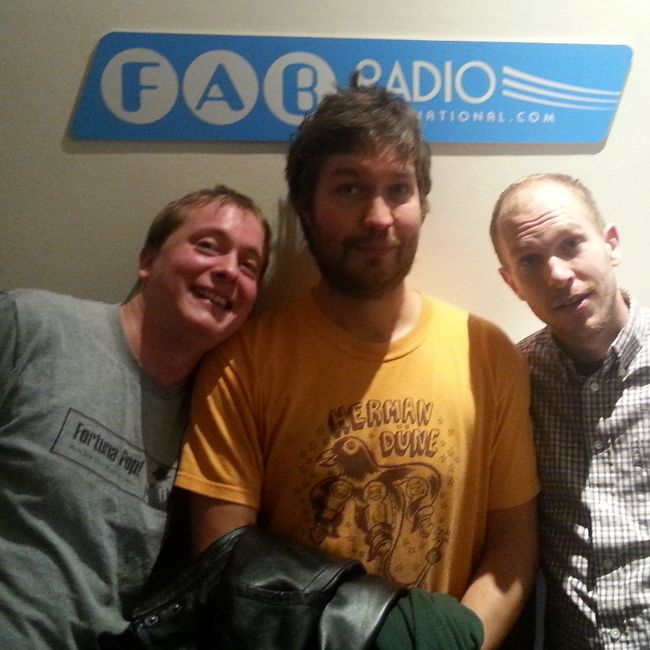 Not one, but two sets of guests on this show. We were joined in the studio by the wonderful Shield Patterns and The Wave Pictures.
Our radio show goes out live every Saturday 3-5 on Fab Radio International.
TRACK LISTING
65daysofstatic

- Piano Fights /

Belle & Sebastian

- The Boy With The Arab Strap (John Peel Session - 18/12/2002) /

The Watchmakers

- The 7th Step /

Shield Patterns

- Dust Hung Heavy /

Shield Patterns

- Ruby Red /

Rhodes

- Your Soul /

The Wave Pictures

- Whiskey Bay /

The Wave Pictures

- Pea Green Coat /

Dutch Uncles

- In n Out /

MONEY

- Who's Going To Love You Now /

Haley Bonar

- From a Cage /

The Yardbirds

- Happenings Ten Years Time Ago
GIG GUIDE
Between September 2011 and March 2020 we provided a handpicked gig guide every month without fail. It's painful for us that there are currently no gigs to recommend. We hope gigs will return soon to bring you new recommendations, but if you want to reminisce you can still see nine years worth of old gig guides.