RADIO SHOWS & MIXTAPES
Yes, you read that right, Silent Radio does have a radio show, and yes, we do get the irony of it.
We've been off air for over 2 years, but with the current situation we thought we'd give you some new shows and new music to listen to. Aren't we kind!
*****************
The Silent Radio Show 24/09/2016 with Cowtown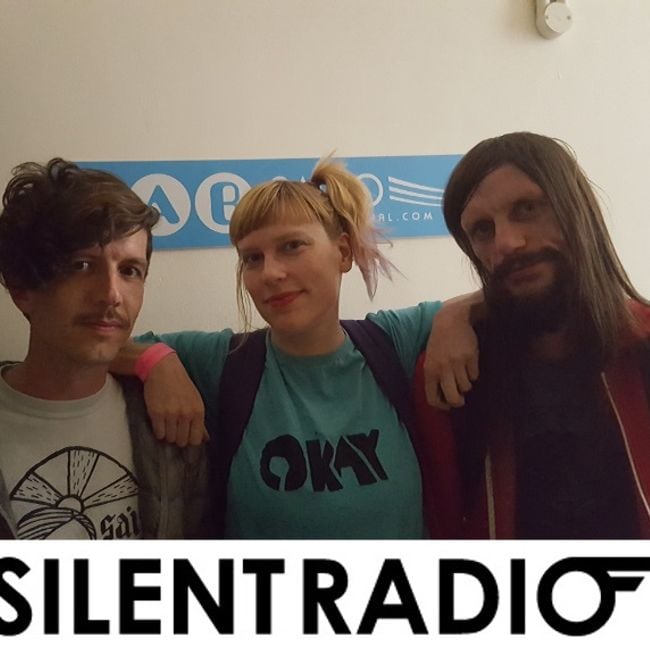 Another instalment of The Silent Radio Show brings yet more great music from the acts playing Manchester this week and some new releases making the Silent Radio website.

How could we not have asked the wonderful Leeds trio Cowtown to join us in the studio while they were in town. So we did just that. Even though Hilary, Dave and Nash were almost at the end of an extensive run of tour dates they were still as bright as the proverbial buttons. Over ten years together and still no sign of slowing down. Great band, great music, great guests.

This is our weekly audible version of the North's best independent music website, SilentRadio.co.uk.

The Silent Radio Show - live every Saturday afternoon 3-5 on Fab Radio International.


TRACK LISTING
The Kills

- Doing It To Death /

The Hornblower Brothers

- Counting Roadkill /

Louis Barabbas & The Bedlam Six

- You're On Your Own Now /

Ultimate Painting

- Paying The Price /

The Horrors

- Who Can Say /

Eagulls

- Psalms /

Cowtown

- Emojicore /

Cowtown

- Castle Greyscale /

Cabbage

- Austerity Languish /

The Tuts

- Let Go of the Past /

Black Grape

- Submarine /

Primal Scream

- Feeling Like A Demon Again /

The Wave Pictures

- Pool Hall /

Estrons

- Drop /

The Goon Sax

- Up To Anything /

Boys Forever

- Underground /

Chelou

- Don't Hate On Me /

Mada Cram

- Double Mind
GIG GUIDE
Between September 2011 and March 2020 we provided a handpicked gig guide every month without fail. It's painful for us that there are currently no gigs to recommend. We hope gigs will return soon to bring you new recommendations, but if you want to reminisce you can still see nine years worth of old gig guides.