RADIO SHOWS & MIXTAPES
Yes, you read that right, Silent Radio does have a radio show, and yes, we do get the irony of it.
We've been off air for over 2 years, but with the current situation we thought we'd give you some new shows and new music to listen to. Aren't we kind!
*****************
The Silent Radio Show 10/12/2016 with Idles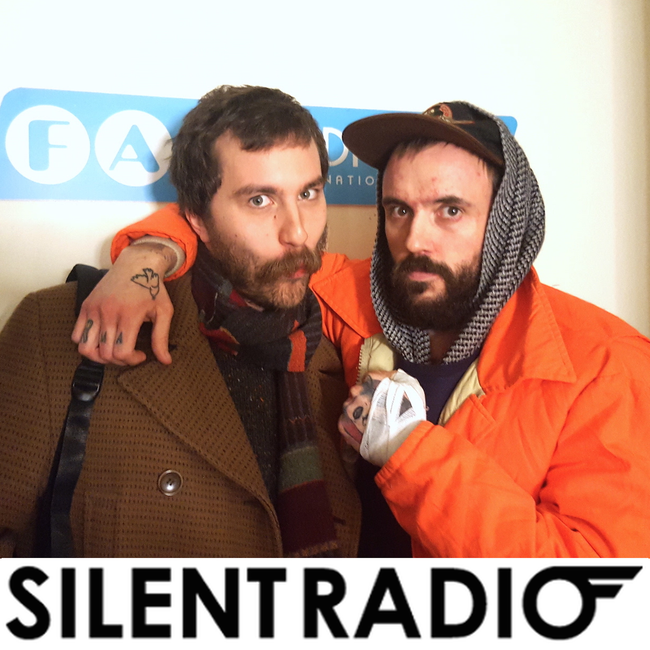 This week's instalment of The Silent Radio Show brings yet more great music from the acts playing Manchester this week and some new releases making the Silent Radio website.

We were delighted to be joined by Joe and Bowen of Idles in the studio this week. The conversation varied from politics to pants and there was even a cameo from Joe's Dad breaking some good news live on air.

This is our weekly audible version of the North's best independent music website, SilentRadio.co.uk.
The Silent Radio Show - live every Saturday afternoon 3-5 on Fab Radio International.

TRACK LISTING
Cate Le Bon

- I'm A Dirty Attic /

INHEAVEN

- Treats /

Moon Duo

- Creepin' /

Elephant Stone

- Manipulator /

Fatboy Slim

- Punk To Funk /

Idles

- Well Done /

Idles

- Divide and Conquer /

Henri Herbert

- She Think She Do /

The Chameleons

- Return Of The Roughnecks /

Pavo Pavo

- Ruby (Let's Buy The Bike!) /

The Bongolian

- Googa Mama /

Peaks

- Rain City, What A Pity /

Hen Party

- Animals /

TVAM

- Total Immersion /

Martha Reeves & The Vandellas

- Jimmy Mack
GIG GUIDE
Between September 2011 and March 2020 we provided a handpicked gig guide every month without fail. It's painful for us that there are currently no gigs to recommend. We hope gigs will return soon to bring you new recommendations, but if you want to reminisce you can still see nine years worth of old gig guides.