RADIO SHOWS & MIXTAPES
Yes, you read that right, Silent Radio does have a radio show, and yes, we do get the irony of it.
We've been off air for over 2 years, but with the current situation we thought we'd give you some new shows and new music to listen to. Aren't we kind!
*****************
Silent Radio - 09/02/2021 - Freebie Jeebies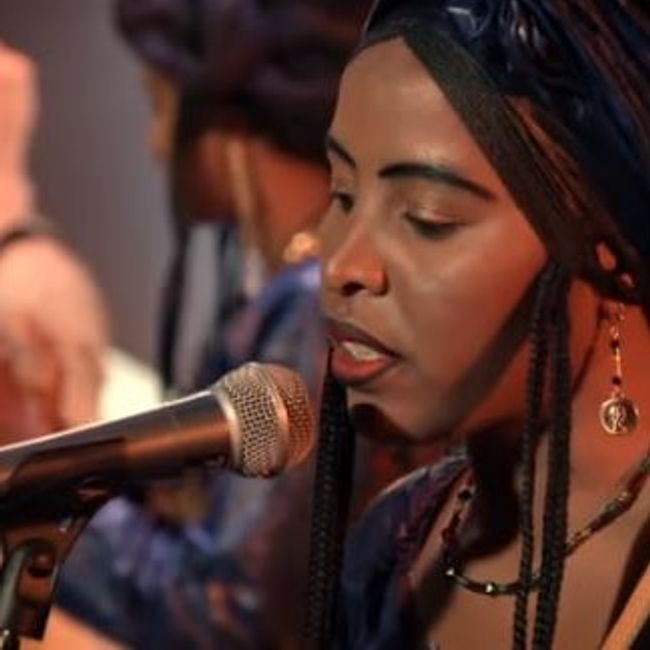 Another hour of music available online for whatever money or love you care to exchange for it. Tune in, find your new favourites and please support the artists you like however you can. This week's cover image is of Fatou Seidi Ghali.
TRACK LISTING
Fatou Seidi Ghali

- Migrid Noulhawan /

Jordan Krimston

- Back Home /

A Million Dollars

- Check Out 'Land' by Another Michael /

Moontype

- Ferry /

I Believe in Julio

- Spaceman /

Saltlick

- Baby Park /

Yon

- Sound of Shells /

Late Arcane

- Avoconda /

London Pirate Radio Adverts

- Wicked Entertainment/Rolls Royce & A Big House/Fabulous Riches/Kebab House /

Mesita

- Self Care /

Heath McNease

- HOMI (feat. Keyes) /

New Brutarians

- I Am Your Man /

Thingy

- Jackie Chan is No Longer A Punk Rocker /

TH Da Freak

- Really Digging Jay Christ /

Dummy

- Pool Dizzy /

Roforofo Jazz

- 2Kick1
GIG GUIDE
Between September 2011 and March 2020 we provided a handpicked gig guide every month without fail. It's painful for us that there are currently no gigs to recommend. We hope gigs will return soon to bring you new recommendations, but if you want to reminisce you can still see nine years worth of old gig guides.