RADIO SHOWS & MIXTAPES
Yes, you read that right, Silent Radio does have a radio show, and yes, we do get the irony of it.
We've been off air for over 2 years, but with the current situation we thought we'd give you some new shows and new music to listen to. Aren't we kind!
*****************
The Silent Radio Show 05/11/2016 with Hope and Social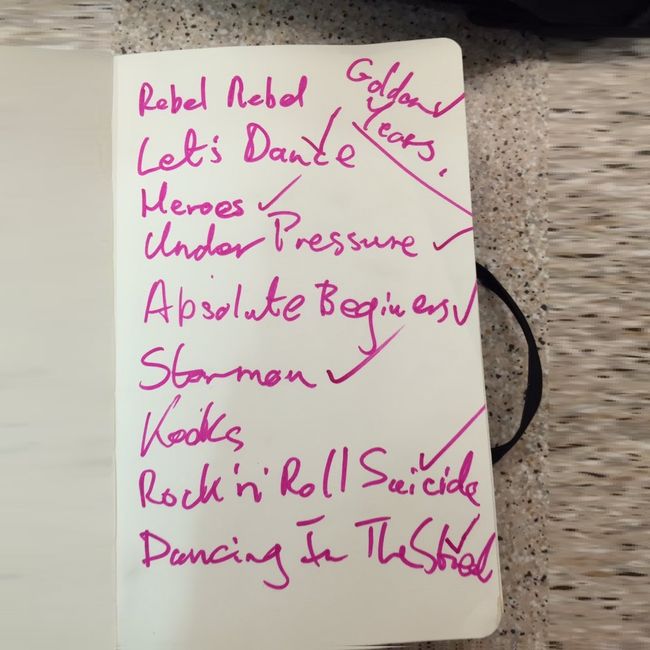 This is our weekly audible version of the North's best independent music website, SilentRadio.co.uk.

Two sets of guests this week, in the first part of the show Simon Morrison popped in to talk about Louder Than Words Fest 2016, then in part two we chatted with Rich and Simon (mainly Rich) of Leeds outfit Hope & Social. Rich & Simon decided they wanted to fit as many David Bowie song titles into the interview.

The Silent Radio Show - live every Saturday afternoon 3-5 on Fab Radio International.



Discover your new favourite
TRACK LISTING
Whitney

- No Woman /

Radiohead

- Identikit /

Crosa Rosa

- Wear My Heart /

The Raincoats

- Fairytale In The Supermarket /

Regina Spektor

- Bleeding Heart /

Joseph Arthur

- Honey and the Moon /

Peaches

- Boys Wanna Be Her /

Heavy On The Magic

- Do The Pewsey /

Preoccupations

- Monotony /

Freakout Honey

- Moody June /

Seratones

- Chokin' On Your Spit /

Metronomy

- My House /

Crystal Castles

- Crimewave /

Matthew Gray and the Awful Truth

- The Crocodile /

Hope and Social

- Sunrise Laughing /

Las Kellies

- Summer Breeze /

Patrick Watson

- Luscious Life
GIG GUIDE
Between September 2011 and March 2020 we provided a handpicked gig guide every month without fail. It's painful for us that there are currently no gigs to recommend. We hope gigs will return soon to bring you new recommendations, but if you want to reminisce you can still see nine years worth of old gig guides.