RADIO SHOWS & MIXTAPES
Yes, you read that right, Silent Radio does have a radio show, and yes, we do get the irony of it.
We've been off air for over 2 years, but with the current situation we thought we'd give you some new shows and new music to listen to. Aren't we kind!
*****************
The Silent Radio Show 31/10/2015 with live session from Postcards From Jeff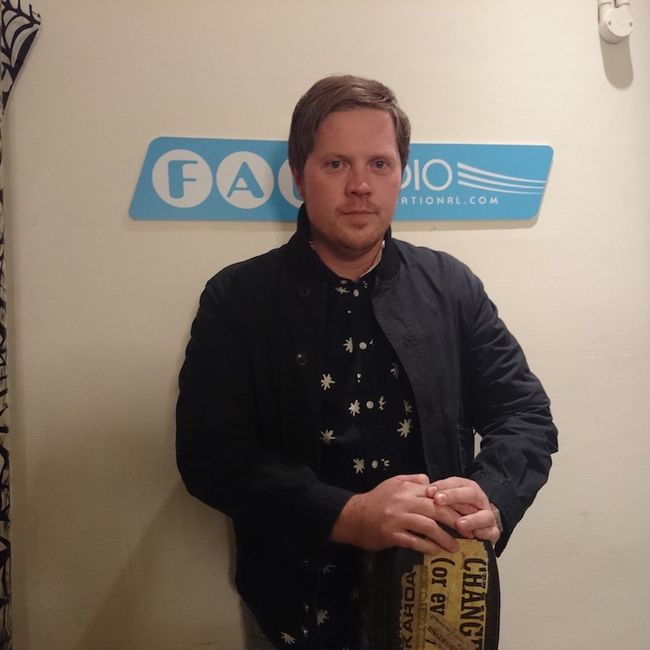 A weekly audible version of the North's best independent music website, SilentRadio.co.uk. Featuring the bands and acts gracing our hand-picked gig guide & hitting the headlines, plus we're joined in the studio by aka Postcards From Jeff who played live for our tenth Silent Session.

Previous Silent Session videos (Inc. Marika Hackman, Karima Francis, Songs For Walter & more) can be seen here - http://www.silentradio.co.uk/the-silent-sessions

The Silent Radio Show, Live every Saturday 3-5 on Fab Radio International.
TRACK LISTING
Slug

- Sha La La /

The Garden

- All Smiles Over Here /

Richa rd Hawley

- Which Way /

Pins

- Baby Bhangs /

Metz

- Acetate /

Protomartyr

- The Hermit /

Postcards From Jeff

- Wide Eyed Wonder /

Postcards From Jeff

- Modern Language /

Ultimate Painting

- (I've Got The) Sanctioned Blues /

Death Cab For Cutie

- The Ghosts Of Beverly Drive /

Tom Robinson

- The Mighty Sword Of Justice /

Sleaford Mods

- Silly Me /

The Babe Rainbow

- Aloe Vera /

Radkey

- Glore /

Misty Miller

- Next To You /

Two Gallants

- Winter's Youth /

Soak

- Sea Creatures /

Deerhunter

- Living My Life /

Racing Glaciers

- Seems Like A Good Time