RADIO SHOWS & MIXTAPES
Yes, you read that right, Silent Radio does have a radio show, and yes, we do get the irony of it.
We've been off air for over 2 years, but with the current situation we thought we'd give you some new shows and new music to listen to. Aren't we kind!
*****************
Silent Radio Gig Guide Mixtape 26/03/2018 - 01/04/2018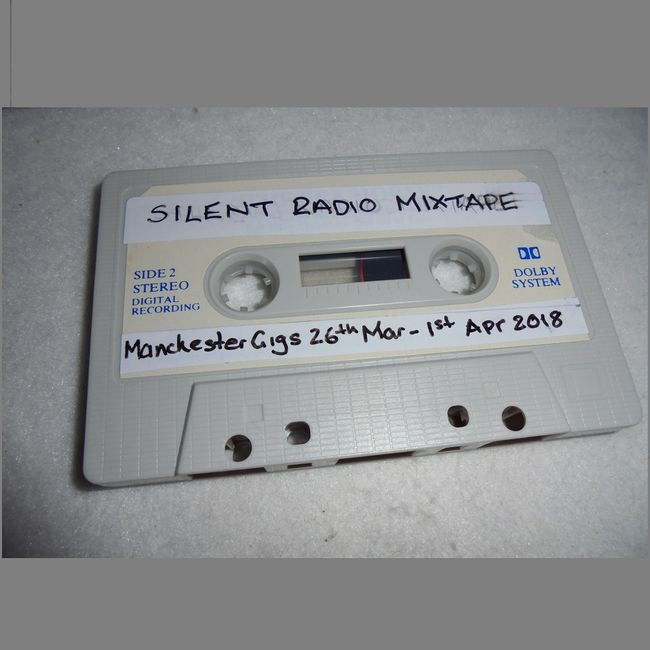 PRESS PLAY...

All of the bands featured are playing in Manchester this week (and are most likely on tour too!) and are the ones we reckon you should get a ticket for.

The gigs, covering the week of the 26th March to the 1st April (yes, it's April already - yikes!), are lifted from our guide over at www.silentradio.co.uk - where you can see the venues and dates.

The Gig Guide is compiled from musical happenings that WE recommend, this isn't a syndicated list - it's a lovingly put together menu of musical goodness - just for you.

Remember, if you enjoy this - please drop us a like on here and share via our social media channels - that'd be so very lovely of you, so it would.

Have a top Easter - and enjoy that oh, so wonderful long weekend.
TRACK LISTING
Goat Girl

- The Man /

Summerhouse

- Chlorine /

Songs For Walter

- Nick's Song (Silent Session) /

Beat The Radar

- 18, 19, 20, 21 /

The Blow

- Peaceful Easy Feeling /

Sunflower Bean

- Human For /

Seazoo

- Hello Stranger /

Sweet Baboo

- Got To Hang On To You /

No Age

- Drippy
GIG GUIDE
Between September 2011 and March 2020 we provided a handpicked gig guide every month without fail. It's painful for us that there are currently no gigs to recommend. We hope gigs will return soon to bring you new recommendations, but if you want to reminisce you can still see nine years worth of old gig guides.