RADIO SHOWS & MIXTAPES
Yes, you read that right, Silent Radio does have a radio show, and yes, we do get the irony of it.
We've been off air for over 2 years, but with the current situation we thought we'd give you some new shows and new music to listen to. Aren't we kind!
*****************
Silent Radio Gig Guide Mixtape 23/02/2018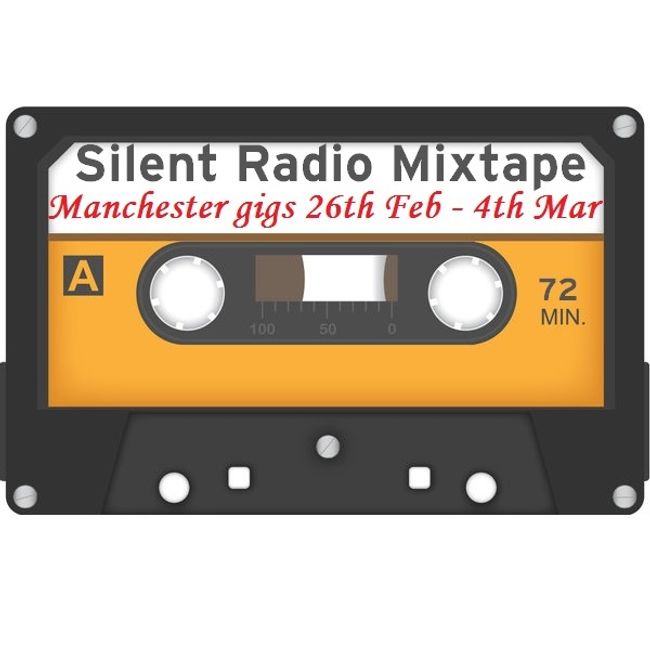 All of the bands featured are playing in Manchester this week (and are most likely on tour too!)

The gigs are lifted from our gig guide over at www.silentradio.co.uk - where you can see the venues and dates.

The Gig Guide is compiled from musical happenings that WE recommend, this isn't a syndicated list - it's a lovingly put together menu of musical goodness - just for you.

Remember, if you enjoy this - please drop us a like on here and share via our social media channels - that'd be so very lovely of you, so it would.
TRACK LISTING
Liines

- Disappear /

Thomas Truax

- Swimming Back To Wowtown /

Bob Log III

- Do That Thing You Think You Did That Thing To /

Caro

- Lick Your Lips /

All We Are

- Human /

Hey Bulldog

- Al Lupo /

Saint Agnes

- Merry Mother of God Go Round /

Rews

- Your Tears /

First Aid Kit

- Ruins /

Elbow

- Open Arms /

Arcane Roots

- Indigo /

Nils Frahm

- Momentum /

Horsebeach

- How Far Must We Go? /

Soccer Mommy

- Your Dog /

Once & Future Band

- How Does It Make You Feel? /

Mark Sultan

- In Future Worlds /

AK/DK

- Morphology