RADIO SHOWS & MIXTAPES
Yes, you read that right, Silent Radio does have a radio show, and yes, we do get the irony of it.
We've been off air for over 2 years, but with the current situation we thought we'd give you some new shows and new music to listen to. Aren't we kind!
*****************
The Silent Radio Show 21/03/2015 Postcards From Jeff (in the studio) & Dutch Uncles (on the phone)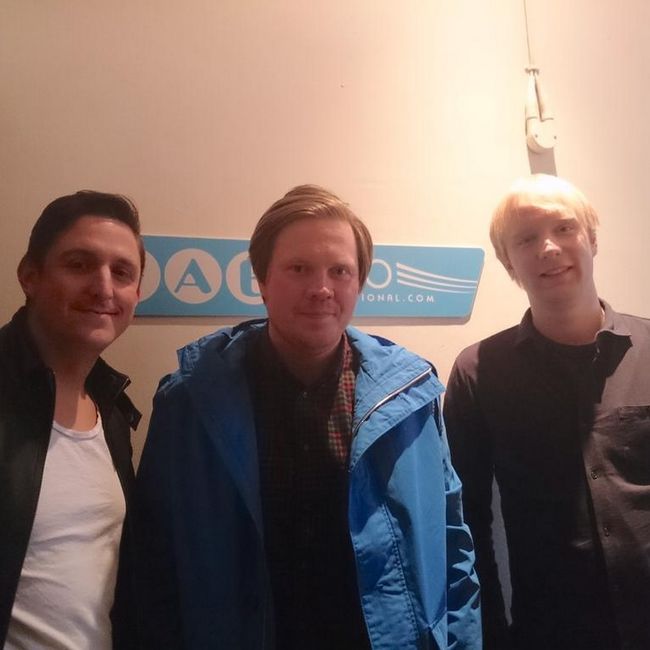 This week we had a double whammy of guests. We were joined live in the studio by Postcards From Jeff (Joss, Ross and Smudger), plus a chat on the phone with Dutch Uncles' frontman Duncan Wallis.

Our radio show goes out live every Saturday 3-5 on Fab Radio International.
TRACK LISTING
Sleater-Kinney

- A New Wave /

Bad Grammar

- Clown /

Lucy Rose

- Shiver /

Wolf Alice

- Moaning Lisa Smile /

Hanni El Khatib

- Melt Me /

Teleman

- Strange Combinations /

Dutch Uncles

- Decided Knowledge /

Warpaint

- Love Is To Die /

Postcards From Jeff

- A House /

Postcards From Jeff

- Suburban Girl /

Jane Weaver

- If Only We Could Be In LOve /

The Wave Pictures

- Fire Alarm /

Soko

- I Just Want To Make It New With You /

I Am Kloot

- From Your Favourite Sky /

Young Fathers

- Rain Or Shine