RADIO SHOWS & MIXTAPES
Yes, you read that right, Silent Radio does have a radio show, and yes, we do get the irony of it.
RADIO SHOW UPDATE!
We've been broadcasting our weekly show for almost 4 years (yikes) and like all good musical outfits, we're due an image change.
So, bear with us, whilst we tinker with our format.
Watch this space!
In the meantime, enjoy our weekly mixtapes of Manchester gigs and discover your new favourite.
You can listen to all the previous shows / mixtapes again below, or via the App.
*****************
The Silent Radio Show 21/03/2015 Postcards From Jeff (in the studio) & Dutch Uncles (on the phone)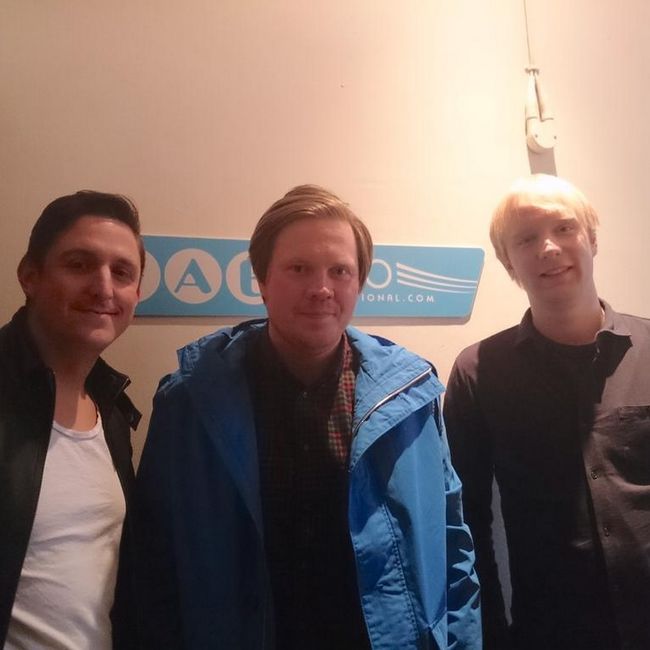 This week we had a double whammy of guests. We were joined live in the studio by Postcards From Jeff (Joss, Ross and Smudger), plus a chat on the phone with Dutch Uncles' frontman Duncan Wallis.

Our radio show goes out live every Saturday 3-5 on Fab Radio International.
TRACK LISTING
Sleater-Kinney

- A New Wave /

Bad Grammar

- Clown /

Lucy Rose

- Shiver /

Wolf Alice

- Moaning Lisa Smile /

Hanni El Khatib

- Melt Me /

Teleman

- Strange Combinations /

Dutch Uncles

- Decided Knowledge /

Warpaint

- Love Is To Die /

Postcards From Jeff

- A House /

Postcards From Jeff

- Suburban Girl /

Jane Weaver

- If Only We Could Be In LOve /

The Wave Pictures

- Fire Alarm /

Soko

- I Just Want To Make It New With You /

I Am Kloot

- From Your Favourite Sky /

Young Fathers

- Rain Or Shine