RADIO SHOWS & MIXTAPES
Yes, you read that right, Silent Radio does have a radio show, and yes, we do get the irony of it.
We've been off air for over 2 years, but with the current situation we thought we'd give you some new shows and new music to listen to. Aren't we kind!
*****************
20/12/2014 with Abjects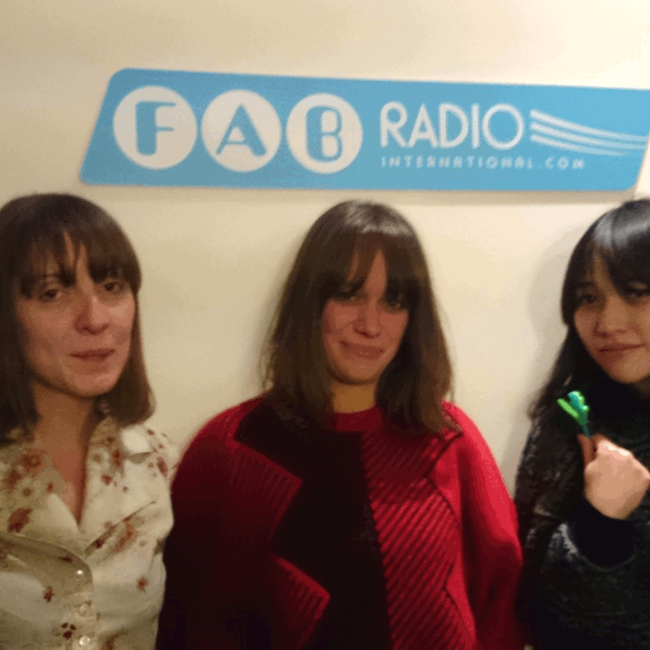 This was our Christmas special. Not too many gigs happening in town over the Christmas period, so we picked a bunch of festive songs to play by some of our previous guests who have joined us in the studio this year.
Also, we were joined on the show London trio Abjects.
Our radio show goes out live every Saturday 3-5 on Fab Radio International.
TRACK LISTING
Summer Camp

- Christmas Wrapping /

Eels

- Everything's Gonna Be Cool This Christmas /

Gabriel Minnikin

- Christmas At Sea /

Granville Williams Orchestra

- Santa Claus Is Ska-ing To Town /

Marika Hackman

- O Come, O Come, Emmanuel /

No Doubt

- Oi To The World /

The Walkmen

- In The New Year /

Shonen Knife

- Space Christmas /

L'amour Des Reves

- 1960 (Billy Childish's First Family Christmas) /

The Eccentronic Research Council

- Black ChristMass /

Abjects

- Fast Love /

Abjects

- Deepdown /

Abjects

- Xmas /

The Lovely Eggs

- Tyrannosaurus Rex for Christmas /

The Fall

- Hark The Herald Angels Sing /

The Greedies

- A Merry Jingle
GIG GUIDE
Between September 2011 and March 2020 we provided a handpicked gig guide every month without fail. It's painful for us that there are currently no gigs to recommend. We hope gigs will return soon to bring you new recommendations, but if you want to reminisce you can still see nine years worth of old gig guides.