RADIO SHOWS & MIXTAPES
Yes, you read that right, Silent Radio does have a radio show, and yes, we do get the irony of it.
We've been off air for over 2 years, but with the current situation we thought we'd give you some new shows and new music to listen to. Aren't we kind!
*****************
The Silent Radio Show 18/07/2015 with Lois Macdonald from PINS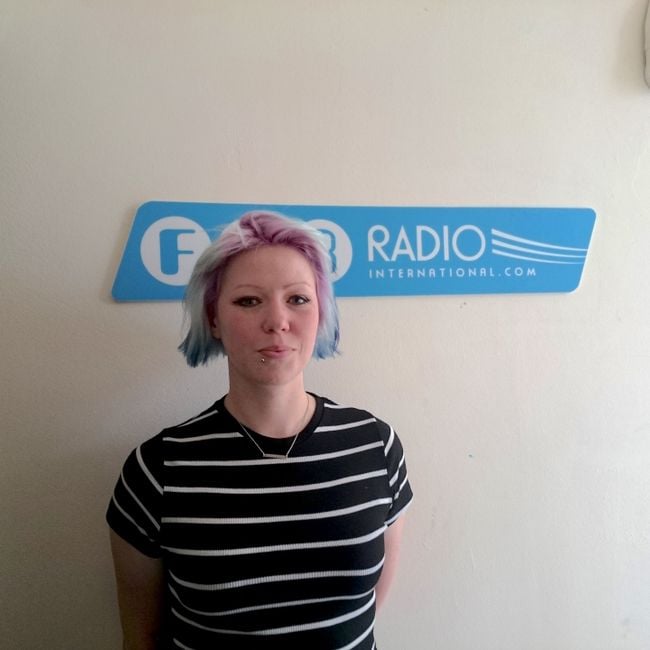 We were joined in the studio this week by Lois Macdonald from PINS to talk about both recent and upcoming tour dates and the new PINS album 'Wild Nights'. We also took the opportunity to conduct Lois's quarterly review, it being exactly 3 months since she last joined us on air.

In addition to all that we still found the time to cram in loads of great music from the bands heading to Manchester on tour and making the Silent Radio headlines this week.

Our radio show goes out live every Saturday 3-5 on Fab Radio International.
TRACK LISTING
Ook And The Elephant

- Bootleg Crawl /

Protomartyr

- Why Does It Shake? /

Sun Kil Moon

- Jim Wise /

Damn Teeth

- I.D.N.F.I.N.M. /

False Advertising

- I Don't Know /

Scott & Charlene's Wedding

- Lesbian Wife /

John Power

- Aint No Woman /

Flesh

- Vauxhall Casanova /

The Sonics

- Have Love, Will Travel /

Low

- No Comprende /

PINS

- Oh Lord /

PINS

- Dazed By You /

Deap Vally

- Gonna Make My Own Money /

Nev Cottee

- When I Was Young /

Abjects

- Gone /

Jimmy Cliff

- You Can Get It If You Really Want