RADIO SHOWS & MIXTAPES
Yes, you read that right, Silent Radio does have a radio show, and yes, we do get the irony of it.
We've been off air for over 2 years, but with the current situation we thought we'd give you some new shows and new music to listen to. Aren't we kind!
*****************
17/01/2015 with The Franklys on the phone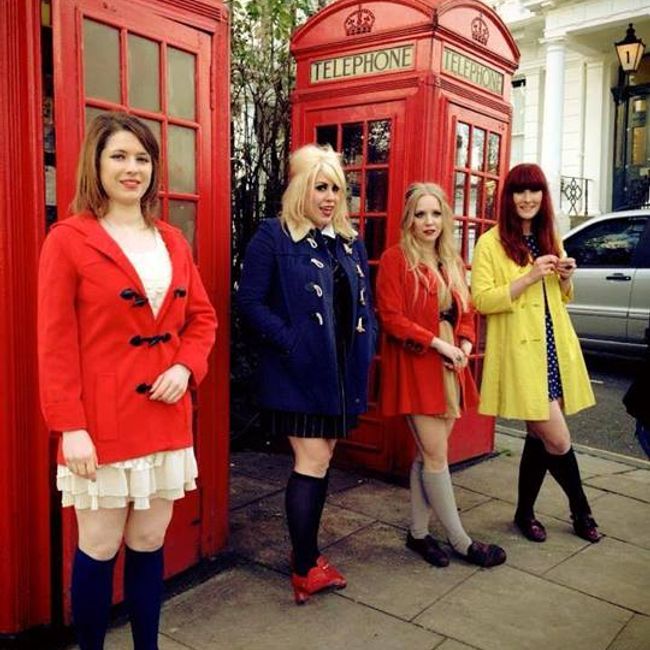 Zoe from The Franklys chats to us on the phone this week and we've got our usual mix of music from bands passing through Manchester in the next 7 days.
Our radio show goes out live every Saturday 3-5 on Fab Radio International.
TRACK LISTING
Drenge

- Nothing /

Jo Rose

- The Maiden Name /

Butcher The Bar

- Bobby /

Zombina and The Skeletones

- The Fear /

Emmy The Great

- Swimming Pool /

Dutch Uncles

- Decided Knowledge /

Alvvays

- Next Of Kin /

Clinic

- Walking With Thee /

Kolo Tamam

- Mesophase /

The Wave Pictures

- I Could Hear The Telephone (3 Floors Above Me) /

Badlands

- Leon /

The Franklys

- What You Said /

First Aid Kit

- King Of The World /

Mark Lanegan Band

- Harvest Home /

Panda Bear

- Boys Latin /

BC Camplight

- Lay Me On The Floor
GIG GUIDE
Between September 2011 and March 2020 we provided a handpicked gig guide every month without fail. It's painful for us that there are currently no gigs to recommend. We hope gigs will return soon to bring you new recommendations, but if you want to reminisce you can still see nine years worth of old gig guides.