RADIO SHOWS & MIXTAPES
Yes, you read that right, Silent Radio does have a radio show, and yes, we do get the irony of it.
We've been off air for over 2 years, but with the current situation we thought we'd give you some new shows and new music to listen to. Aren't we kind!
*****************
The Silent Radio Show Mixtape 16/07/2016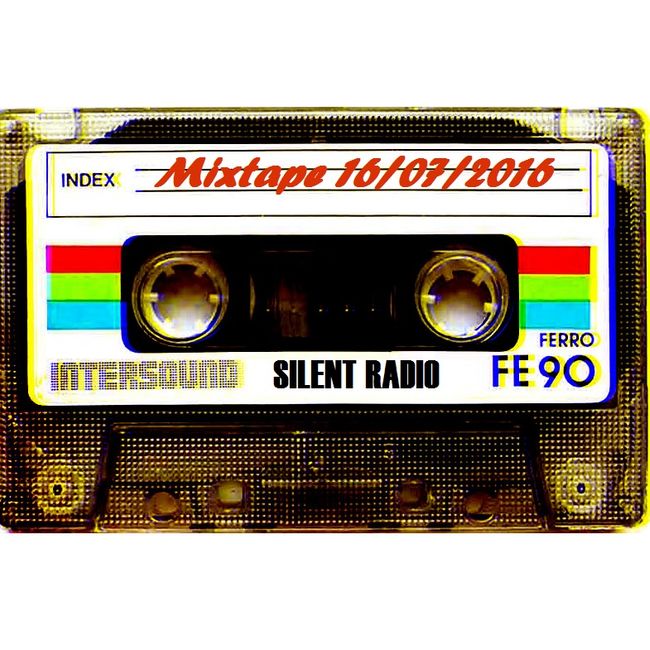 This week had to be another no live show week, but we couldn't leave without anything at all. So here's another wonderful SR mixtape. Check our website for gigs dates and news items for more info on the tracks included.
Mr Scruff - Get A Move On - Gig.
PJ Harvey - Guilty - News.
Public Service Broadcasting - Theme From PSB - Gig.
Ten Tonnes - Stop - News.
Henge - In Praise Of Water - Gig.
Hinds - Warts - News.
Vile Juvenile - Blind Eyes - Gig.
John Smith - Salty and Sweet - News.
Fish - Wished (home demo) - Gig.
Joanna Gruesome - Pretty Fucking Sick (Of It All) - News.
Anna Meredith - Something Helpful - Gig.
Crocodiles - Telepathic Lover - News.
Psyblings - Where's Your Moon? - Gig.
Ty Segall - Californian Hills - News.
Martin Creed - I'm Gonna Do Something Soon - Gig.
TRACK LISTING
Mr Scruff

- Get A Move On - /

PJ Harvey

- Guilty - /

Public Service Broadcasting

- Theme From PSB - /

Ten Tonnes

- Stop - /

Henge

- In Praise Of Water - /

Hinds

- Warts - /

Vile Juvenile

- Blind Eyes - /

John Smith

- Salty and Sweet - /

Fish

- Wished (home demo) - /

Joanna Gruesome

- Pretty Fucking Sick (Of It All) - /

Anna Meredith

- Something Helpful - /

Crocodiles

- Telepathic Lover - /

Psyblings

- Where's Your Moon? - /

Ty Segall

- Californian Hills - /

Martin Creed

- I'm Gonna Do Something Soon -