RADIO SHOWS & MIXTAPES
Yes, you read that right, Silent Radio does have a radio show, and yes, we do get the irony of it.
We've been off air for over 2 years, but with the current situation we thought we'd give you some new shows and new music to listen to. Aren't we kind!
*****************
Silent Radio - 13/04/2021 - Freebie Jeebies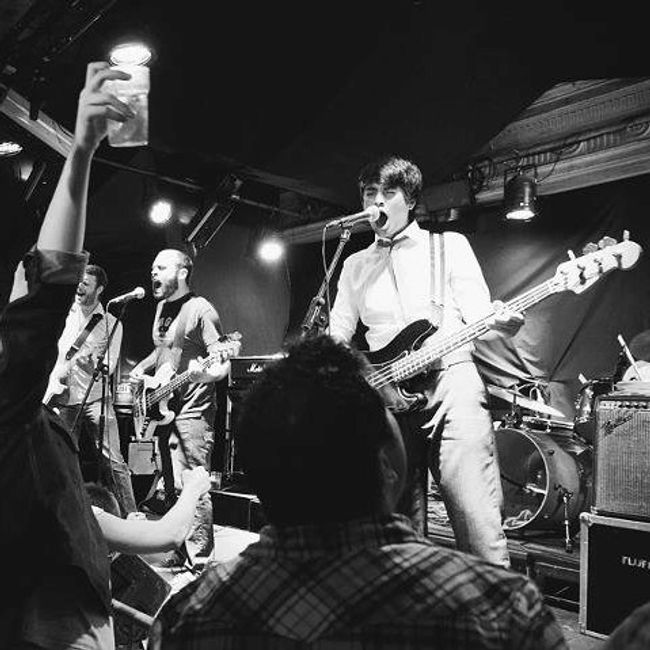 Join Ian Burke for another hour of music available online for whatever price you feel it is worth (well, we've snuck in some tracks that will cost a couple of pennies this week, but it's for charity). Listen, enjoy, discover your new favourite. Cover stars this week are Crash of Rhinos.
TRACK LISTING
Crash Of Rhinos

- Big Sea /

Bobby Ramone

- I Don't Wanna Stand Up /

The Spirit of the Beehive

- The Door is Closing /

Kitchen

- Julie /

Diskette Park

- Colortec /

Spread Joy

- St Tropez /

Waste Man

- Willie's Wet World /

Pest Control

- Rat Race /

Robot Impurity

- One Joshua Tree Place /

The Happy Somethings

- Hi There Sunshine /

Benjamin Belinska

- Bedroom Waves /

Fog Lake

- Catacombs /

Gabriella Salvucci

- Adelaide /

James E Burton

- I'm Sorry /

Glow And The Dark

- Sunshine Is Boring /

Asian Glow

- 그래 맞아 (Yes That's Right) /

Altimetry

- Hi How Are You (May Your Lungs Be Full Version)
GIG GUIDE
Between September 2011 and March 2020 we provided a handpicked gig guide every month without fail. It's painful for us that there are currently no gigs to recommend. We hope gigs will return soon to bring you new recommendations, but if you want to reminisce you can still see nine years worth of old gig guides.