RADIO SHOWS & MIXTAPES
Yes, you read that right, Silent Radio does have a radio show, and yes, we do get the irony of it.
We've been off air for over 2 years, but with the current situation we thought we'd give you some new shows and new music to listen to. Aren't we kind!
*****************
The Silent Radio Show 12/11/2016 with False Advertising & Partisan Collective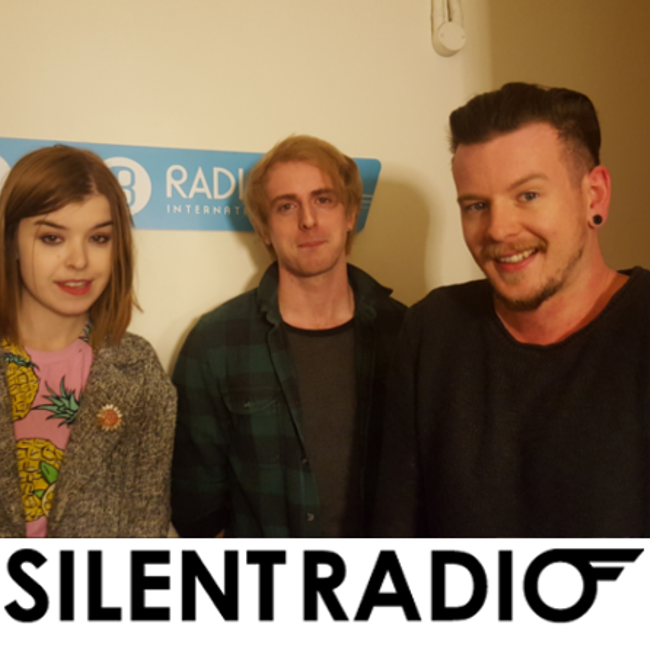 This is our weekly audible version of the North's best independent music website, SilentRadio.co.uk.

We are joined live in the studio by Manchester collective Partisan, who are currently fundraising to open a DIY Venue and political meeting space in the city.

Also paying us a visit is show faves, False Advertising - we cover legendary Manchester music, doing it on yer own, perfecting your craft and much more.

The Silent Radio Show - live every Saturday afternoon 3-5 on Fab Radio International.



Discover your new favourite
TRACK LISTING
Doomsquad

- Who Owns Noon in Sandusky? /

The Moonlandingz

- Black Hanz /

Traams

- Succulent Thunder Anthem /

Joan As Policewoman and Benjamin Lazar Davis

- Violent Dove /

The Bonzo Dog Doo Dah Band

- Waiting For The Wardrobe /

Julia Holter

- Sea Calls Me Home /

BC Camplight

- Love Isn't Anybody's Fault /

Leonard Cohen

- Hey, That's No Way to Say Goodbye /

The Skatalites

- Guns Fever /

Horsebeach

- Broken Light /

False Advertising

- Wasted Away /

False Advertising

- Give It Your Worst /

Abjects

- Messed Up /

Ben Cocks

- One Sweet World /

Flamingods

- Jungle Birds /

Black Mountain

- Florian Saucer Attack
GIG GUIDE
Between September 2011 and March 2020 we provided a handpicked gig guide every month without fail. It's painful for us that there are currently no gigs to recommend. We hope gigs will return soon to bring you new recommendations, but if you want to reminisce you can still see nine years worth of old gig guides.