RADIO SHOWS & MIXTAPES
Yes, you read that right, Silent Radio does have a radio show, and yes, we do get the irony of it.
We've been off air for over 2 years, but with the current situation we thought we'd give you some new shows and new music to listen to. Aren't we kind!
*****************
The Silent Radio Show 11/07/2015 with Steve Ignorant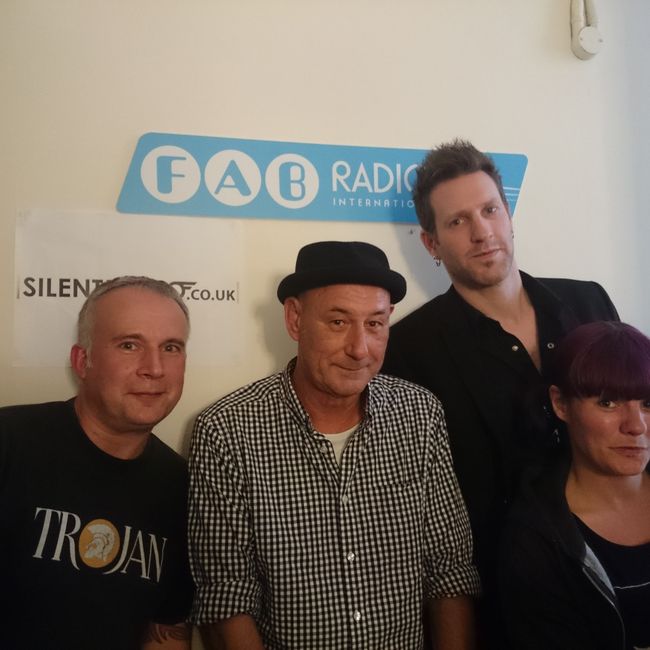 As always a mix of the bands currently gigging in Manchester and those also making the Silent Radio website.
Plus, Steve Ignorant, founding member and front man of legendary punk band Crass joined us in the studio with his new Slice Of Life band mates Pete Wilson and Carol Hodge.

Our radio show goes out live every Saturday 3-5 on Fab Radio International.
TRACK LISTING
Elevant

- Open Heart Surgery /

Slug

- Eggs and Eyes /

Crass

- Big A Little A /

Steve Ignorant's Slice Of Life

- Love And A Lamp-Post /

Steve Ignorant's Slice Of Life

- Here I Stand /

Best Friends

- Fake Spit /

Autobahn

- Society /

Monotony

- Back To The Castle /

Al Lover

- Vodun Moon /

Little Sparrow

- Wishing Tree /

Anton Newcombe & Tess Parks

- Cocaine Cat /

Bones Shake

- Oh My Lord /

Beach House

- Sparks /

Of Monsters & Men

- Mountain Sound /

Femi Kuti

- No Place For My Dream /

Amy Winehouse

- You Know I'm No Good
GIG GUIDE
Between September 2011 and March 2020 we provided a handpicked gig guide every month without fail. It's painful for us that there are currently no gigs to recommend. We hope gigs will return soon to bring you new recommendations, but if you want to reminisce you can still see nine years worth of old gig guides.