RADIO SHOWS & MIXTAPES
Yes, you read that right, Silent Radio does have a radio show, and yes, we do get the irony of it.
We've been off air for over 2 years, but with the current situation we thought we'd give you some new shows and new music to listen to. Aren't we kind!
*****************
The Silent Radio Show 09/01/2016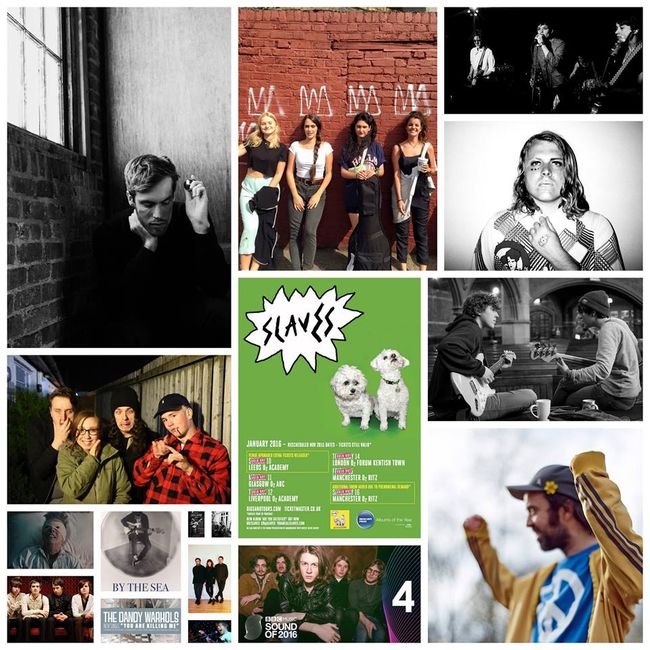 The Silent Radio Show is a weekly audible version of the North's best independent music website, SilentRadio.co.uk.

We feature acts selected from our hand-picked gig guide and also the new music hitting the Silent Radio headlines, plus some of our top album choices for January and our ones to watch in 2016.

The Silent Radio Show goes out live every Saturday afternoon 3-5 on Fab Radio International.



PS. We didn't fully explain why Adam was missing from the first 10 minutes of the show..... Have a wild guess in the comment box below...
TRACK LISTING
Dandy Warhols

- You Are Killing Me /

Hinds

- Warts /

Wild Nothing

- Reichpop /

Ty Segall

- Woodland Rock /

Panic! at the Disco

- But It's Better if You Do /

Louis Berry

- .45 /

Savages

- Adore /

Love Migrate

- Dreaming Wild /

By The Sea

- Devil In Me ft. MiNNETONKA /

Kiran Leonard

- Working People /

Daughter

- Doing The Right Thing /

Blossoms

- At Most A Kiss /

Tuff Love

- Crocodile /

David Bowie

- Lazarus /

Slaves

- Cheer Up London /

Milk Teeth

- Trampoline /

Beans On Toast

- The Art Of Friendship
GIG GUIDE
Between September 2011 and March 2020 we provided a handpicked gig guide every month without fail. It's painful for us that there are currently no gigs to recommend. We hope gigs will return soon to bring you new recommendations, but if you want to reminisce you can still see nine years worth of old gig guides.