RADIO SHOWS & MIXTAPES
Yes, you read that right, Silent Radio does have a radio show, and yes, we do get the irony of it.
We've been off air for over 2 years, but with the current situation we thought we'd give you some new shows and new music to listen to. Aren't we kind!
*****************
The Silent Radio Show 02/07/2016 with Foxtales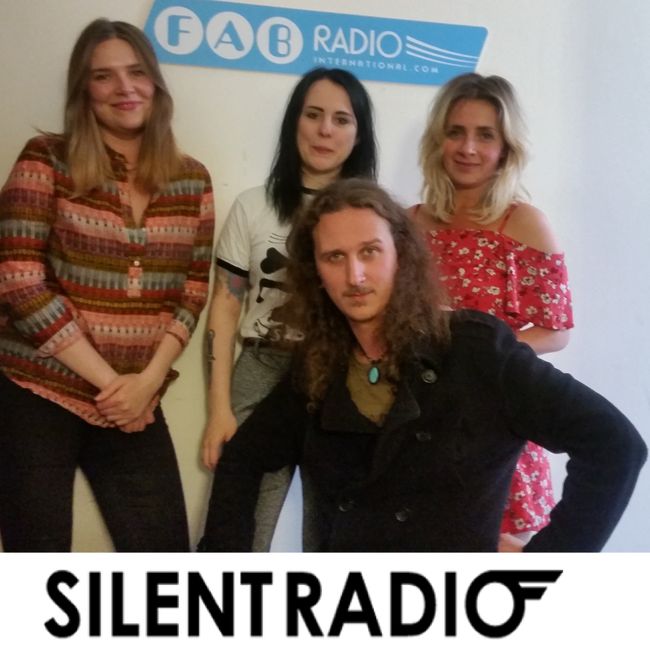 Guests in the studio this week were Foxtales. They joined us a week before their debut EP release show. Shenanigans prevailed right from the start with Cassie taking an unannounced call to the studio, followed by a live session, followed by cake to celebrate Foxtales' Angela's and Silent Radio's Vic's birthdays.

This is our weekly audible version of the North's best independent music website, SilentRadio.co.uk.

The Silent Radio Show - live every Saturday afternoon 3-5 on Fab Radio International.



TWITTER: https://twitter.com/silent_radio -

FACEBOOK: https://www.facebook.com/silentradioUK -

NEWSLETTER: http://eepurl.com/baiCi1
TRACK LISTING
Band of Horses

- Casual Party /

Hope and Social

- All Our Dancing Days /

PINS

- I'll Get Mine /

The Drifting Classroom

- Doo What /

Suuns

- Translate /

Foxtales

- Whiskey Glass /

The Shins

- New Slang /

The Shivas

- Sad Sad Sorrow /

Frightened Rabbit

- Die Like A Rich Boy (acoustic) /

Tourist Attractions

- Million Miles Away /

NOTS

- Reactor /

The Lapelles

- Grab Life By /

Easy Star All Stars (feat. Toots & The Maytals)

- Let Down /

The Divine Comedy

- Catherine The Great /

Novo Amor

- Anchor /

Weaves

- Tick /

The Dowling Poole

- Rebecca Receiving
GIG GUIDE
Between September 2011 and March 2020 we provided a handpicked gig guide every month without fail. It's painful for us that there are currently no gigs to recommend. We hope gigs will return soon to bring you new recommendations, but if you want to reminisce you can still see nine years worth of old gig guides.