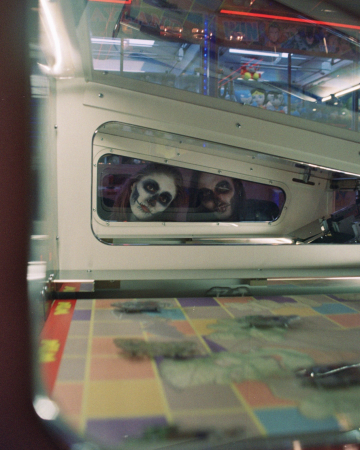 Snake Eyes have unveiled latest single 'Skeletons', the title track of their upcoming EP due out via Failure By Design on October 9th.
Vocalist and guitarist Jim Heffy says of the song:
"This was a track that kinda fell in my lap, a guy at my old work would make these very questionable remarks/"jokes". I didn't wanna make a scene as I was leaving the job so I'd just bite my lip, which looking back I feel was the wrong move. The lyrics came to me when driving home from work so I had to pull over and quickly whip the voice recorder app out and sing it all before I forgot. When I got home, the chords wrote themselves and the song was done in 10 minutes. We shot most of the video in Thomas' basement but filmed the arcade scenes in Hastings on the seafront. The bulk of the video was shot last August so naturally we got some funny looks/comments, including "Halloween's not for another 2 months, dickhead"
'Skeletons' is the third single to be released from the EP, following 'Don't Worry' and 'Wishbone'.
 Snake Eyes Official | Twitter | Facebook | Instagram