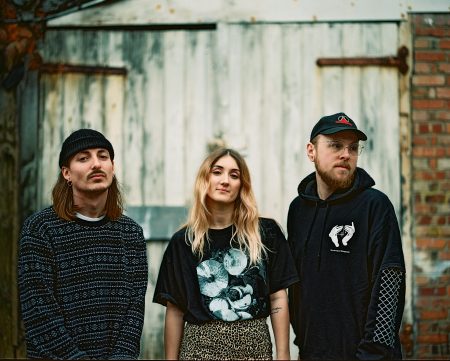 The first single from new Brighton band Snake Eyes is out now. 'Don't Worry' showcases their self-defined "Grit Pop" sound. The track is out now via UK label Failure By Design.
It was the very first song vocalist and guitarist Jim Heffy wrote for the band, he says it was:
"amongst a bunch of naff ones that never made the cut"
adding:
"It was short and to the point, had energy and felt like a good way to start a record or a live set. It's written about these lovely ladies I used to work with who would always, always fuss over me. This video shoot was actually the first time we got together as a full band to 'perform'. We didn't fully know what we were doing so had a few drinks to calm the nerves. Not sure if I should say this but the lights we used actually burnt a little hole in the wall so… soz about that to whoever owns the room!"
The band have only played one actual live show thanks to lockdown, so are very keen to get out there and start playing to music lovers, live in the flesh.
 Snake Eyes Official | Twitter | Facebook | Instagram