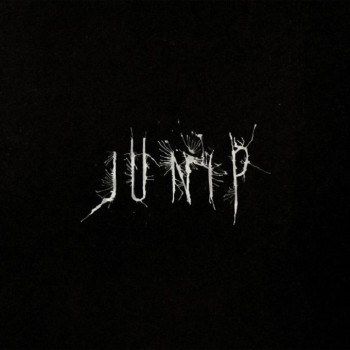 In a musical environment where 'new bands re-doing something already established, but really well' is the norm (think recent big-names Peace, Palma Violets and the fantastic Savages), Junip are something of an anomaly. Their debut album Fields exhibited an unusual blend of mellow classical guitar, accompanied by well-timed drums and sweeping synths, combining to create both a subtle yet powerful backdrop for Jose Gonzalez's soft croon. Although likely to appeal to fans of the likes of Bon Iver and Midlake, Junip closely resembled neither. The similarities end at the broad categorisation of all bands mentioned as 'chilled-out' and somewhat 'folkish', both horrendously mis-applied and overused terms.
It's not particularly helpful then, that I'm going to say that Junip's much awaited eponymous follow up is an album containing more 'chilled-out' and 'folkish' moments in a similar ilk to their previous releases. It may be a little more helpful to let you know that, once again, the melodic plucking of classical guitar is backed by what, on paper, may come across as an ill-fittingly powerful rhythm section of synth and drums, but in reality serves to create a style of music instantly recognizable as that of the Swedish three-piece. Gonzalez's already-acclaimed songwriting is proven beyond doubt to be something utterly admirable, the craftsmanship of the interweaving melodies that provide a textured soundscape highlighting his ability to arrange fantastic, complex pieces of music, as well as instantly memorable pop songs.
Second single, 'Your Life, Your Call', is a prime example of this. Shimmering synths pave the way for a simple, soft drum beat, soon bolstered by a sludgy, Moog bass-line. Layered on top of this comes Gonzalez's clean, repetitive guitar part, completing the riff that runs throughout the song, cementing itself in the listener's mind. Vocals are added shortly, Gonzalez gently announcing to the listener, "She's over you", a fitting beginning for a track focused on significant life changes. Testament to Junip's skill in packing vast amounts of texture and elements of interest into their music is the fact that all of this has taken place in less than thirty five seconds, and nothing seems rushed. Rather, the experience is brilliantly calming, each layer sliding into existence completely naturally.
Preceding 'Your Life, Your Call' is album highlight 'So Clear', which utilizes a more complex drum beat and a spacey synth melody, set against commanding organ chords and rhythmic acoustic guitar. The product is spectacular, the track highlighting the asset that is Junip keys-man Tobias Winterkorn. His elegant hooks pop up throughout the song, adding variety to the gently powerful wall of sound created by his chords and the guitar.
Although Junip in no way incorporates any elements of what one may call 'heavy' music, the variety presented to the listener in terms of the tone of the music is significant. Such difference between some of the tracks serves to highlight the strengths of both the album's more powerful tracks, as well as the distinctly mellow. Single 'Line Of Fire' maintains its softness, despite its gradual crescendo. Gonzalez's trademark finger-picked guitar is supported by synth chords and a driving drum beat which builds as the song approaches its climax. Album closer 'After All Is Said and Done' makes more use of Gonzalez's carefully picked patterns; sparse drums allow the song to gradually gain momentum rather than providing a constant backbeat.
The only disappointing moment on the album comes in the form of the track 'Baton', which, although incorporating a lovely winding bass line and intriguing use of whistling, comes dangerously close to the sort of music you may hear in a lift or in the background at a museum. Needless to say, any museum that plays music of the quality provided by Junip wins my support, but the comparably bland nature of this track, set against the quality of the rest of the album, disrupts the listening and spoils the experience slightly.
Despite this, Junip have without doubt created one of the most interesting albums released this year so far. The excellent use of layers and complicated arrangements will provoke any music aficionado's curiosity, and the catchy nature of many of the songs' hooks ensure that it would be hard for any listener to leave the album without humming parts for the rest of the day. Jose Gonzalez and co. have created something of considerable beauty and intrigue – a testament to their songwriting skills and musicianship. Junip certainly succeeds in being something more than your standard acoustic pop which has been dubbed 'folkish'.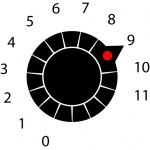 Release Date 22/04/2013 (City Slang)