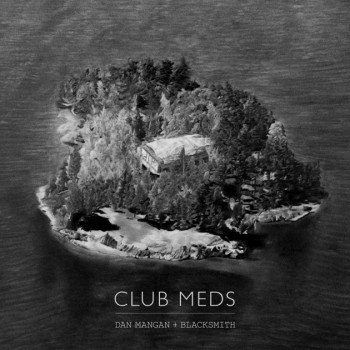 With the 2014 albums of the year lists still fresh in the memory, early releases for the new year have the responsibility of filling us with optimism for the next 12 months. Step up – Dan Mangan + Blacksmith. The multi-instrumentalist Canadian folk popster, Dan, grew up on a diet of Nick Drake and The Beatles, and released his first EP when he was 20. His second album Nice, Nice, Very Nice was nominated for Canada's Polaris Music Award (their equivalent of the Mercury Prize), drawing comparisons to Bon Iver in the process. His third album Oh Fortune brought him two Juno Award's for best new artist and alternative album. He also performed for Prince Harry and Dame Kate on Canada day, 2011.
The album starts with 'Offred' – teasing, curious, minimal atmospheric sounds relax us and set the mood until catchy drumming and guitars kick in. His voice follows, sounding gentle with the potential to become quite powerful. The rhetorical question, "What is it at all", leads to a beautiful sounding instrumental chorus, before dropping back to a brooding beat and cascading keys.
Lead single 'Vessel' has a more determined and uplifting sound, driven by a strong keyboard riff. It features in the soundtrack for Simon Pegg's indie film Hector and The Search For Happiness, presumably as the chorus, "Takes a village to raise a fool", would seamlessly fit into any Simon Pegg movie script.
'Mouthpiece' is a self-confessed rant, passionately delivered, with the line, "All she wants to do is dance", being shouted when at its peak. Layered vocals fill the gaps and turn the screw to build tension, until an abrupt end.
'A Doll's House Pavlovia' is more understated and is a highlight, for me. A delicate guitar carries Dan's smooth, hushed, layered vocal, over a lazy beat. This album appears more impressive when it's gently simmering, rather that when it boils over, possibly due to the way his voice sounds in either instance, and because of the lyrics that are forced upon us at key moments… some, not so successful.
'Kitsch' continues the mood, but is not as impressive. 'XVI' quietens things further, with Dan at his most folk, singing and playing guitar with strong and intriguing lyrics, eventually joined by strings and brass. 'War Spoils' goes even deeper and darker – the vocal, consisting of one word being uttered every 2 bars, is barely audible, due to the effects that have been added.
'Forgetery' starts on a more positive note and is another highlight – the bright guitar, with heavy reverb, is joined by an addictive beat and is complemented perfectly with the vocal melody. Again, the chorus threatens to boil over but doesn't, before returning to the effortlessly thrilling verse. His vocal style occasionally reminds me of Interpol's Paul Banks. The moments where the drums are pounding, and an orchestra get involved, conjure images of Elbow at a festival.
The album title track goes a bit more leftfield, with a fairground-sounding pipe organ and bluesy, carefree vocals, breaking down to a heady, light, soaring chorus. 'Pretty Good Joke' simmers along nicely also, but the vocal refrain gets under my skin a little. Just when you thought it couldn't get any quieter, the album goes back to being very impressive with 'New Skies'. Attempts to sound loud and grandiose may be necessary to give the the quieter moments more impact, rather that the other way around, but I'd prefer it if the album simply plodded along, drifting from lazy to lazier. The Beatles style orchestral breakdown at the end is pretty great, though.
Dan Mangan has a voice that is very easy to listen to and you're given the impression he could effortlessly write catchy, moody, addictive melodies, all day. There are, however, moments in the album that hold it back – ironically, when the musicians and singer are putting in the most physical effort. His sound offers an interesting, refreshing twist to folk/pop – a genre which had become saturated a few years ago, forcing people to take a break from it and look for alternatives (or maybe that's just me). He's certainly caught my attention, and i'm sure the awards will continue to roll in.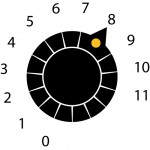 Release Date 12/01/2014 (City Slang)
Dan Mangan + Blacksmith Official | Facebook | Twitter | Soundcloud