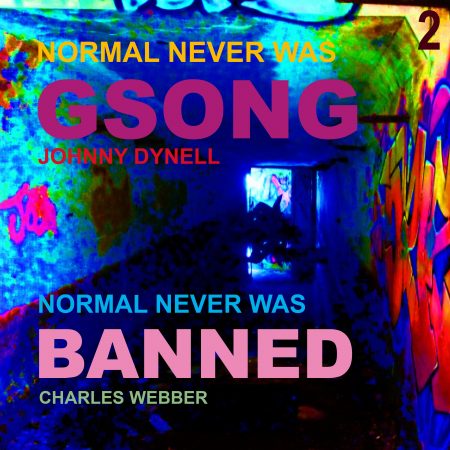 The feeding of the five thousand remix project from Crass has spawned a new remix of 'G's Song' from New York DJ and producer Johnny Dynell. It is available now alongside a lyric video for the song.
Johnny Dynell is best known for his 1983 cult hit 'Jam Hot' and his connection and friendship with Crass goes back to when the anarchist punk icons played their only US gigs in 1978 in New York. Dynell said ahead of the release:
"I met CRASS in 1978 when they came to play and we became very close. Gee had her own place by then which is where the band stayed.
After practically living with them all while they were in town, I quickly became aware of how bad things were in England and that bands like Crass were really trying to make a difference. The difference between the New York Punk scene and the English scene at the time was striking.
New York was nowhere near as political or as intense. Crass were definitely not just interested in getting a record contract. Gee was and continues to be a role model and a positive influence on me."
Late last year Crass released the original separate track stems of their seminal debut album 'The Feeding of the Five Thousand' available as a free download. With a call to take the original stems and have people create their own remixes and interpretations to breathe fresh life and ideas into this revolutionary music.
A remixed version of the album will be released on September 4th, with all monies raised from the project going to the charity Refuge, who have said :
"Refuge is incredibly grateful to Crass and their team for helping raise vital funds for Refuge. Since the start of lockdown, Refuge has seen a 66% rise in demand for its Helpline, and a 950% rise in visits to its Helpline website. This shows the sheer extent of the need for specialist domestic abuse services – not just during lockdown but beyond. Every penny raised helps us to ensure that no woman or child is turned away from safety.
While lockdown itself doesn't cause domestic abuse – abuse happens all year round – it does, of course, have the potential to aggravate pre-existing abusive behaviours – and the data we have shows us the increase in the need for our services during lockdown. Refuge worked incredibly hard at the beginning of the pandemic to make sure our services remained open and remained safe. The generous donations we have received, including those from Crass, mean we can continue to provide the life-saving and life-changing services that women experiencing domestic abuse need and deserve."