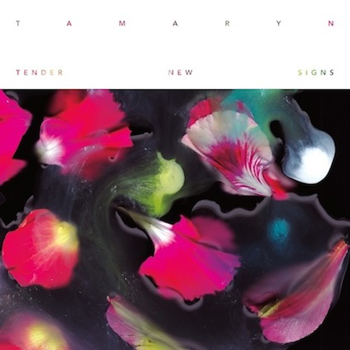 Tamaryn return with their second album 'Tender New Signs', released 15th October 2012 on Mexican Summer.
'Tender New Signs' is the kind of record that exists where experiences connect to the senses, where memories emerge and bring with them all the feeling and imagery that had been resting just below the surface of consciousness. It's the title of Tamaryn's second album, in partnership with her longtime collaborator and San Francisco native Rex John Shelverton. Informing the layers and textures found on their debut full length The Waves, this new opus takes a bold step forward in structure and form. With it's skygazing pop songs and impressionistic sketches of once well-guarded emotions, Tamaryn and Rex have created a defining work.
The roots of this musical partnership began almost a decade years ago: "Rex and I first met in New York City where I was living in the early '00s," says Tamaryn. "We bonded instantly and over time started sharing ideas for songs. Eventually we began to collaborate on some recordings, traveling between coasts until the project inspired me to move to California indefinitely." These activities culminated in a number of singles and the Led Astray, Washed Ashore EP. In 2010, Mexican Summer released Tamaryn's acclaimed LP The Waves, a collision of hypnotic psychedelia and bittersweet dream pop.
'Tender New Signs' nine songs showcase stadium-sized guitars, surging with softly-lit, languid melodies anchored by Tamaryn's intimate vocal delivery. Tracks like 'Heavenly Bodies' are anthems of surrender and reflection, while 'The Garden' evokes those moments of change when numbness gives way to feeling, and projects them into gigantic rock and roll epiphanies. "In making this record, I hoped to transcend the mundane world, by living in a new one of my own creation," Tamaryn says, "now it's time to invite everyone else in it with me."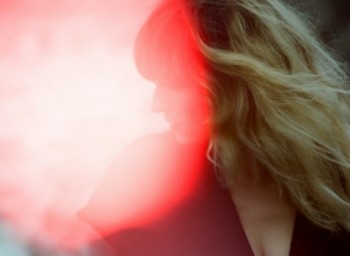 'Tender New Signs' Tracklist:
01. I'm Gone
02. While You're Sleeping, I'm Dreaming
03. Heavenly Bodies
04. No Exits
05. Prizma
06. The Garden
07. Transcendent Blue
08. Afterlight
09. Violet's in a Pool