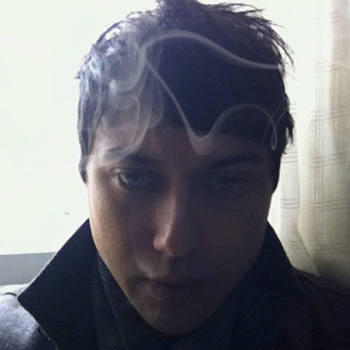 Taken from Opossom's debut album 'Electric Hawaii', this video for "Fly" is another zany sci-fi-themed adventure directed by Sam Kristofski, following on from the promo video for 'Blue Meanies' (single out digitally on 30 July). Their psych-pop, sun-drenched tunes are sure to brighten up your summer.
Frontman Kody Nielson describes the "Fly" video like this:
"This clip follows a group of scientists as they attempt to study a mysterious moving pyramid in the country. They move human looking robots around by remote control to get in closer to it. As they investigate they discover a UFO. Sam Kristofski filmed this clip for 'Fly' in the South Island of New Zealand. He also made the previous Opossom clip for 'Blue Meanies'."
The brainchild of Kody Nielson (who was in Mint Chicks with his brother Ruban, who went on to form Unknown Mortal Orchestra) Opossom create an engaging world of carefully crafted sonic layers of light and dark, incorporating some of Kody's personal Polynesian background with his blend of beatnik psychedelica made from out of context genres, surf rock to the Velvet Underground, modern and ancient electronica and jazz.
With the single 'Blue Meanies' already added to the BBC 6 Music playlist and the album chosen as Rough Trade's Album of the Week, 'Electric Hawaii' will also be released as a special limited edition three coloured vinyl package.
Fire Records will release Opossom's debut album 'Electric Hawaii' on 6 August