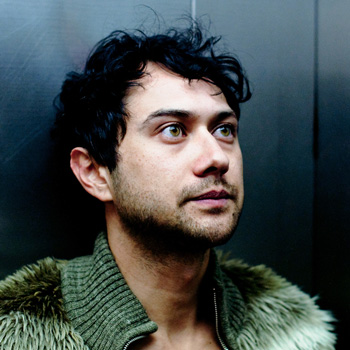 With their debut album 'Electric Hawaii' due for release on Fire Records in August, New Zealand's Opossom are pleased to announce a US and European tour this coming October/November. 'Getaway Tonight' is directed by Joel Kefali from Special Problems (Tame Impala, Flying Lotus) and is inspired by b-grade sci-fi, featuring frontman Kody Nielson as two cyborgs in orange. The track is taken from their debut long-player 'Electric Hawaii', released on Fire Records earlier this month.
Opossom's blend of dense psychedelic fuzz in a shimmering set of tunes has set critics buzzing about their 'Electric Hawaii' trip.
Already selected as a Rough Trade Shop Album of the Week, 'Electric Hawaii' has garnered praise from Uncut, Q and Mojo as well as coverage in NME (Tip of the Day), The Sunday Times and The Independent. Debut single "Blue Meanies" went straight in to the BBC 6 Music playlist and has had been an evening play staple on Radio One in recent weeks.
Opossom is a project from Kody Nielson, former frontman of Flying Nun's "trouble gum art punks" The Mint Chicks. The album sees him taking a new turn on beatnik pop that mirrors his bandmate brother Ruban's highly praised Unknown Mortal Orchestra.
Kody brings the songs of Electric Hawaii to the stage with Bic Runga and fellow former Mint Chick Michael Logie. After three sneak shows in London earlier in the year showcased Opossom as an intense and thrillingly enjoyable trio, expectation is high for their upcoming performances.
Tour Dates:
29th + 30th Oct – The Shacklewell Arms, London
1st Nov – Night & Day Café, Manchester