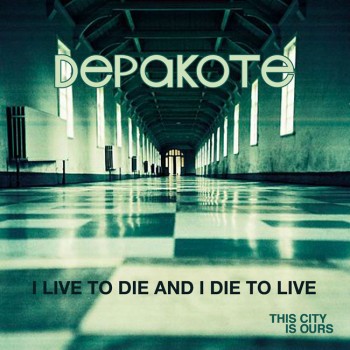 Depakote is a drug used to treat depression and bipolar disorder. Apparently, this has relevance to the Californian producer who also goes by the name of Count Chopula.
The latest offering from the rather prolific Depakote has been released on the Manchester/LA based record label This City Is Ours. His first album 'It's Not '94 Anymore' received airplay from Mary Anne Hobbs a couple of years ago. The sound of 'I Live To Die and I Die To Live' carries the same summery West coast hip-hop vibe, reminding me of the Manchester scene that was created a decade ago when Grand Central and Fat City Records were at their peak.
News that this is a purely instrumental album is hard to believe. It plays like a chilled version of J Dilla's 'Donuts', minus the scratching, in a mixtape format that jumps from style to style. Pete Rock beats are fused with soulful vocals, shimmering guitar riffs and deep and minimal infectious basslines.
Of the 15 tracks, the trio of tunes 'Carrie Fisher', 'Casnoc Is Dead' and 'GullyFace' impress the most. Starting with a tribute to the Star Wars actress, a deep, alluring female vocal combines with sporadic jazzy keys, a heartbeat beat and a restrained and patient bassline. Intentional clumsy mixing brings us to a future funk disco vibe of a tune, which briefly slows in tempo and steams up the windows before returning to its original BPM. The third has a warm vinyl looped feel about it, like a McKay track, with a memorable and emotional vocal performance "What do I do… what do I do. I'm lost… without you…"
Amusing soundbites are dropped between tracks, occasionally lightening the mood. Spoken word features, as does an impressive Vangelis Blade Runner inspired tune called 'Intergalactic Depression'. Links with mental disorder are too prominent to ignore behind the laidback stoner exterior. 'PartyFoul' looks to bring the album to a danceable conclusion, but then 'The Black Hole' starts with a sample that discusses how a suicidal person may come to decide to end their own life. What follows, however, is a really beautiful and optimistic tune, offering a glimmer of hope before the record player is switched off and we hear the BPM plunge to zero.
The album is a real melting pot of ideas and influences, it's hard to believe that it's the creation of one producer, rather than one DJ. The current heatwave provides the ideal backdrop for this kind of thing. Summer in the city… everybody loves the sunshine. But further inspection reveals a deeper and more serious thinking behind the musics' creation.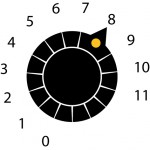 The album is available to download now through Bandcamp at any price.