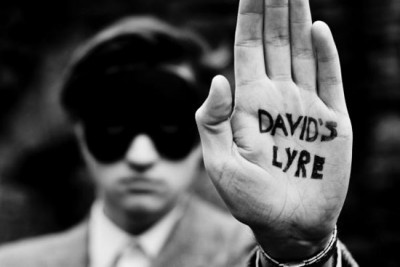 – ST. PHILIP'S CHURCH, SALFORD –
Hell. You wait all this time to go a gig in a church, then two come along at once. After I Am Kloot's hometown lap of honour at the Cathedral last week, here come Chapel Club for a one-off Christmas special. You wonder what bands are hoping for by eschewing the tried and tested Academies and Apollos for these seats of worship. Some kind of divine intervention, a beatific atmosphere and the perfect performance? Who knows. When it's right, its right, but it's so easy to get wrong. What's for certain is St Philip's Church isn't your dark gothic monolith, heavy with religious symbolism – with its mish-mash of pews and wooden/plastic seats and its whitewashed walls, St Philip's has the feel more of a faded town hall. The lights don't fade before the bands' entrances, they flicker on and off randomly, like someone somewhere is stabbing desperately at switches trying to work out which one does what. It has charm, but if Chapel Club were looking for atmosphere, you fear they've come to the wrong place.
Support comes from David's Lyre, nom-de-plume for local boy Paul Dixon and band. Debut single 'Tear Them Down' ignited the fires of certain sections of the music press in the summer and with good reason; with Dixon's tremulous warble and a widescreen all-encompassing sound, David's Lyre have the feel of a band destined for bigger things. Sadly, the sound tonight is a shambles, overburdened by bass that renders the nuances – of which you suspect there are many – redundant. A real shame.
Chapel Club are one of the bands emerging from 2010 with the Most Likely To… albatross weighing heavy round their shoulders. Fresh from NME's Emerge Radar Tour with The Joy Formidable and Flats, with blanket record/single/track-of-the-weeks for 'All The Eastern Girls' and with debut album 'Palace' in the bag and out at the end of January, you sense that Chapel Club's time is coming. Visually, they still look a bit half-formed; across the stage there is guitarist Alex (Johnny Marr-esque flamboyance), singer Lewis (Asbo with angel's voice), guitarist and founder Michael (studied indie-nonchalance) and bassist Liam (sensible sweater and Rickenbacker). Sonically, it's a different matter. Chapel Club have a punch to pack.
We'll come to that though, because first up are stripped back acoustic versions of 'All The Eastern Girls', 'Five Trees' and 'Fine Light', all two chord strums, Mo Tucker-ish drum rolls and lilting violin counterpoints. 'Five Trees' is especially lovely, the kind of song people want played at their funerals. By the way – that's A Good Thing. In this unconventional setting – Lewis Bowman makes frequent references to the seated audience arrangement – this little triptych works beautifully.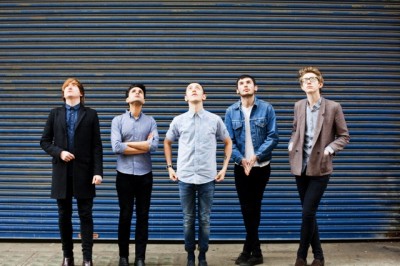 Then Chapel Club strap on the Fenders. The noise they make is wonderful. Michael Hibbert has clearly studied hard at the school of My Bloody Valentine; at any given point there are 'Loveless' era feathered guitar swirls and 'You Made Me Realise' holocaust blow-outs, even the guitar in Hibbert's hands is the type favoured by MBV mainman Kevin Shields. They're not the only reference point – on 'O Maybe I', there's a hint of Echo & The Bunnymen and The Jesus & Mary Chain spring to mind on more than one occasion. On 'Wintering' (As close to a hymn as we'll get), Chapel Club break into a loose shuffle that itself bleeds into disconcerting dissonance and on 'Paper Thin', Phil Spector drums, chiming guitar vamps and some innocently wide-eyed melodies crescend into a sound that is anything but.
Here's the problem. Were we in some darkened, vaguely decadent venue (I'm thinking, I dunno, Deaf Institute? Ritz?), you suspect that much of the audience would be experiencing some kind of epiphany here. But the fact is that the white walls, the seats, the sparse stage lighting make it hard to feel any sense of occasion. An oil lamp projection whirrs into life behind the band halfway through, but fails to add anything much. It might just have been me, but there's a sense that Chapel Club might just be a little bit underwhelmed themselves.
"Er, we get compared to a lot of eighties bands, so we thought we do a cover of one of our favourites." Lewis Bowman has a wry smile on his face. It takes a few seconds before recognition takes hold. Oh no. The ironic Christmas cover version. I'll say this. If you were that person that ever wondered what Wham's 'Last Christmas' would have sounded like had Kevin Shields been on guitar and Mo Tucker on drums (Bowman's vocal is eerily not a million miles from George Michael's) then here it is. No? Me neither.
Time for some salvation then and here it comes in an electric reprise of 'All The Eastern Girls'. Finally people are moved to their feet as the thudding drums, walls of guitar and never-ending refrains of "I'm only just getting to know you" take hold. It is, in short, a Right Tune. Chapel Club are back out on tour early next year. Academies and Apollos. Tonight saw the light. It'll be so much better in the dark.